American distribution company buys rights of Catalan co-production 'Robot dreams'
Animation film by Pablo Berger premieres at Cannes Film Festival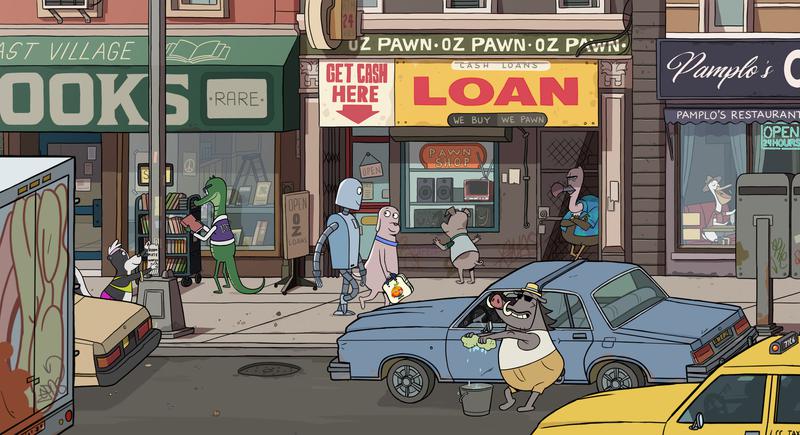 The American distribution company Neon has bought the rights of Catalan co-production 'Robot dreams.'
The purchase was finalized during the Cannes Film Festival, ahead of the movie's premiere at the event on Saturday.
'Robot dreams', produced by the Catalan company Arcadia Motion Pictures, along with the French firms Les Films du Worso and Noodles Production, is taking part in the 'Special Screenings' category of the festival in the Provence.
In previous years, Neon had already bought the rights of Cannes winning movies such as 'Parasite', 'Titane', and 'Triangle of Sadness'.
On Saturday, the public was able to see the film for the first time.
Based on the popular graphic novel by the North American writer Sara Varon, Robot Dreams tells the adventures and misfortunes of Dog and Robot in New York City during the 1980s – the work explores the themes of loneliness, the fragility of relationships, and the process of a loss.
This film comes after Berger's twist of Snow White, in which he paid tribute to the black and white silent movies.
"I am seeking for the public to go emotional in all of my films," said the filmmaker talking to the Catalan News Agency.
"When I faced this film, I realized that there were very few animation movies that aim to move the audience," he added. "Usually they are humor or action films, but do not aim to move, which is what I look for in my real image works. This was the challenge."
Four other Catalan productions feature at the Cannes Film Festival, including 'Trenc d'alba' (Crack of Dawn) by Anna Llargués and the coproduction 'La veritable història de la baralla' (The Real Truth about the Fight).