PODCAST: Covid-19 in Catalonia – a snapshot
Episode 2 of Filling the Sink takes a look at the coronavirus pandemic in Catalonia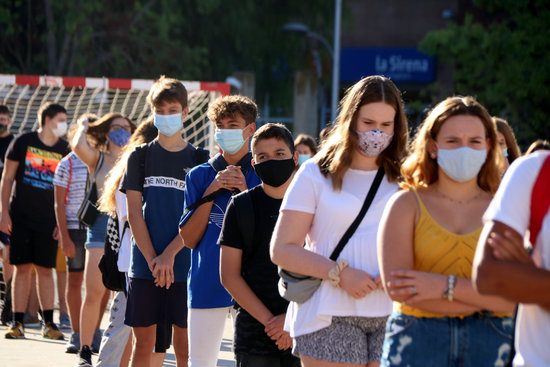 The second episode of Filling the Sink is here – looking at the coronavirus pandemic in Catalonia. Listen below, or subscribe on Apple Podcasts, Google Podcasts or Spotify.
Lorcan Doherty is joined by Natacha Maurin and Cillian Shields to discuss the current Covid-19 situation in Catalonia and to reflect on the last eight months of living with the pandemic.
Enric Álvarez from the BIOCOM research group at UPC (Polytechnic University of Catalonia) shares some of his insights around the latest Covid data, both in Catalonia and across Europe.
Listen to more episodes of Filling the Sink below.