Over 80s could get fourth Covid doses this fall
Catalan health minister in favor of paid leave for menstrual pain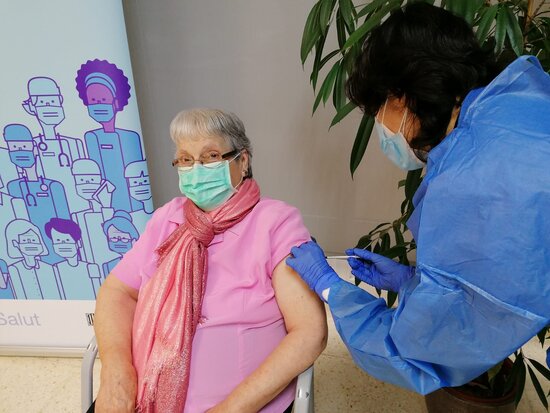 People aged 80 and older will "probably" be offered fourth Covid doses this fall, Catalan health minister Josep Maria Argimon said in an interview with La2 and Ràdio4 stations on Friday morning.
Second booster shots are currently only available to immunosuppressed people in Spain, although European authorities are expected to issue further vaccination recommendations in June.
According to Argimon, however, over 80s are, for now, the only age group being considered for additional shots. The kind of vaccine they would receive is also yet to be determined as some are more effective against specific variants.
And while he said the effects of the pandemic have "let up" for now, the health official did not rule out the eventual arrival of a seventh Covid wave in Catalonia. There has been a 40% increase in hospitalizations since April 1, but patient admissions have halved in ICUs over the same period.
Menstrual pain leave
As for the Spanish government's controversial draft bill that would grant women with painful periods up to five days of paid sick leave, Argimon called it "brave."
The legislation, which would also once again allow 16- and 17-year-olds to have abortions without authorization from their parents or guardians, could be approved in next Tuesday's cabinet meeting.