Government developing app to verify Covid passports in nightlife venues
Indoor spaces of nightclubs could be allowed to open again soon but with obligatory EU certificates likely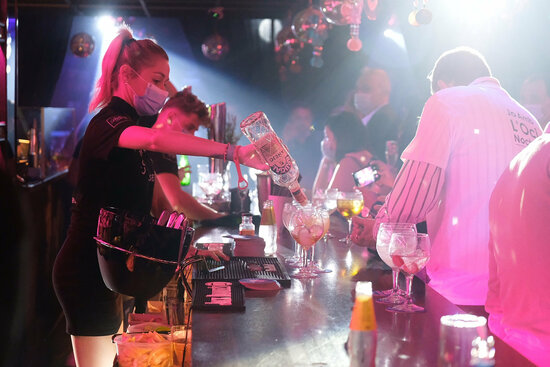 The Catalan government is working on a new application for nightlife establishments to verify 'Covid passports'.
The vice president of the administration, Jordi Puigneró, explained in an interview with radio station RAC1 that the EU certificates already exist and that authorities are developing a system that will check that the data the certificates contain are correct and of the person presenting it.
The so-called 'Covid passports' show that the holder has either completed the vaccination process, has tested negative for the coronavirus, or has recovered from the illness in the past six months.
Nightlife establishments have not been able to open their indoor spaces for months, and were only recently allowed to open outdoor areas until 3 am.
It is expected that soon they will be able to reopen their indoor areas, but patrons will likely have to present the 'Covid passports' in order to enter.
The person must present their QR code of the certificate and their ID, and the app that establishments will use will give a green or red signal that will determine whether or not the person can enter.
The goal is to implement it "immediately," but Puigneró is also open to the possibility of manual checks at first in order to allow reopening the sector sooner, especially as he avoided setting a date for when the app will be ready to use.
The Catalan vice president added that data protection is a priority, and for that reason, they are developing their own application.
"You just have to prove that you are vaccinated and that you are of legal age, no more data is needed," he explained.
Although the app is being developed for the nightlife sector, Puigneró says that it could also be used for other types of establishments or events too.