First cases of joint Covid and flu detected as sixth wave peak still some way off
Catalan authorities say public health system "overloaded", although not brought to a standstill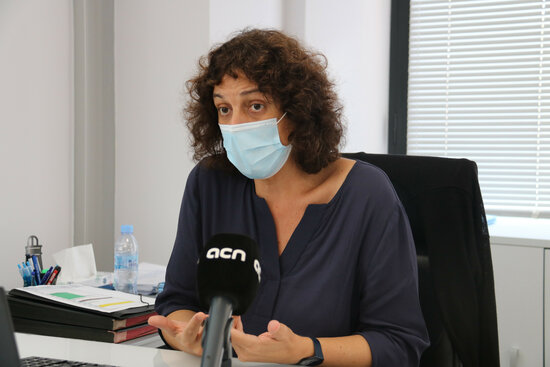 The Catalan public health system has detected its first cases of 'flurona', that is, a double infection of Covid-19 and flu at the same time.
Gemma Craywinckel, director of the Catalan health service (CatSalut), confirmed the cases on Monday morning during a press conference where a system to notify positive coronavirus cases after self-tests to pharmacies was also announced.
The official said that 'flurona' cases have been "sporadic" so far and that they have not led to more serious symptoms than the average Covid patient.
"There are just a handful, anecdotal and without further relevance," she added.
The CatSalut director also said that the public health system is "overloaded" at the moment, but has not been brought to a standstill because it is very "resilient."
As of January 2, there are currently 1,753 hospitalized patients and 452 ICU patients in Catalonia. The number has been increasing since November 5, 2021, when there were 312 in the hospital and only 78 in an intensive care unit – this figure is still lower than that of the fifth wave, at 2,292 on August 1, or the third wave, at 3,038 on January 24, 2021.
According to Craywinckel, the peak of the sixth wave will not be reached this week, and she could not say "whether it will be in one, two or three weeks," something authorities are "concerned" about.
One of the issues causing most alarm among officials is the fact that 2,500 health professionals are on sick leave due to the disease as of last week.
As for the discussion revolving around how serious the omicron variant is compared to the previous ones, Craywinckel called on the public to not "underestimate" it.
"The rate of hospitalized patients is still far higher than that of other viruses."