Authorities now recommend getting booster five months after having Covid
Spanish and regional governments maintain four-week minimum waiting period post-infection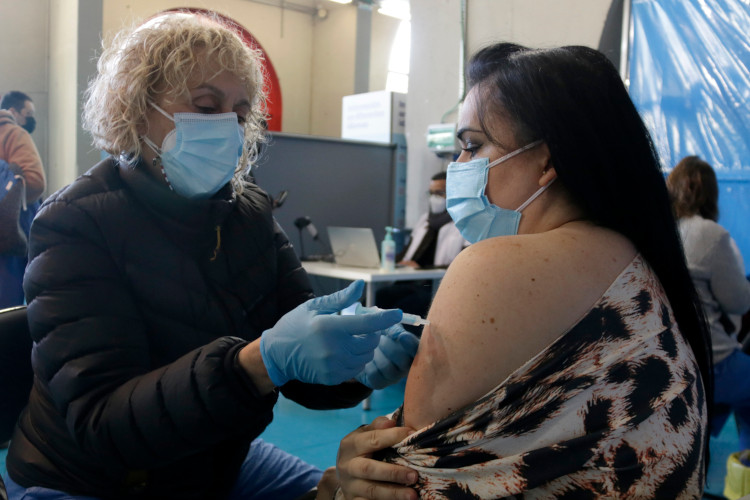 Authorities in Spain now recommend waiting five months to get a booster shot after having tested positive.
The decision to issue this advice was made on Tuesday by the public health committee, which includes representatives of the Spanish government and of regional cabinets.
"The time between the transmission and the administration of the booster shot will be a minimum of four weeks, but we advise getting it five months after diagnosis," the agreement reads.
The committee believes that current evidence suggests that testing positive for Covid-19 after completing a full inoculation cycle helps to "develop a stronger immune response that is wider in terms of neutralizing other virus variants compared to the immune response observed in people who only had the virus or only received two doses."
Getting infected by Omicron, they believe, creates greater immunity than the Delta strain.
In early January, authorities in both Catalonia and Spain said that booster shots can be administered as early as four weeks after the transmission. While this is still the case, they now recommend waiting five months to take advantage of the immunity that is developed after having had the disease.
As of January 24, 2022, Catalonia has administered 2,895,426 third doses (36.9% of the population). Official data show that 40.7% of residents have received a booster shot (which includes those who had a third jab plus people who only got one jab in the initial vaccination series and then received a booster, their second shot).
Here's an explainer on how to proceed in the event of testing positive or having Covid symptoms during the current wave.