Antigen tests validity to enter Spain reduced to 24 hours
RATs must be taken one day before travel as opposed to two days prior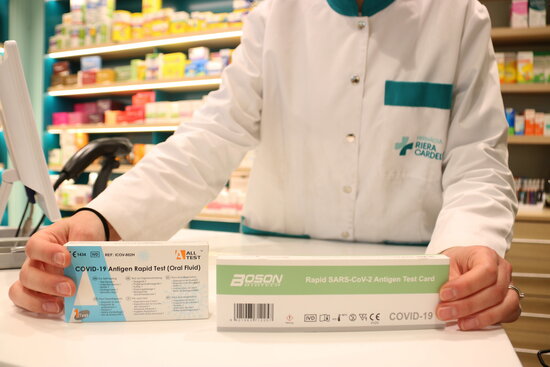 Rapid antigen tests (RATs) to enter Spain must be taken 24 hours before travel, as of Tuesday, February 1. The Spanish health ministry has reduced the time period for valid negative results, which previously was 48 hours.
Negative PCR test results are not affected by the new ruling. They remain valid if the test was taken up to 72 hours before traveling to Spain.
The new requirement follows a recent European Council recommendation that suggests a "negative rapid antigen test obtained no more than 24 hours before travel."
Certificates with an expiration date
The European Council has also recommended that member states, including Spain, only allow vaccination certificates "if at least 14 days and no more than 270 days have passed since the last dose of the primary vaccination series or if the person has received a booster dose."
The only authorized vaccines are those approved by European authorities or the World Health Organization (WHO). In Spain, these apply to jabs from BioNTech/Pfizer, Moderna, AstraZeneca, Janssen, and Novavax, as well as WHO-approved Sinovac, Sinopharm, and Covaxin.
The European Council recommendation came into force in Spain on February 1, 2022.
Person-focused requirements
The new recommendations take into account "the status of the person instead of the situation at regional level, with the exception of areas where the virus is circulating at very high levels."
The European Council proposed the changes as they will "provide additional clarity and predictability to travelers" as they have "substantially simplified" entry requirements.