Barcelona's Recinte Modernista de Sant Pau to light up again at Christmas
Event to include an ice-skating rink and a 16-meter-high Christmas tree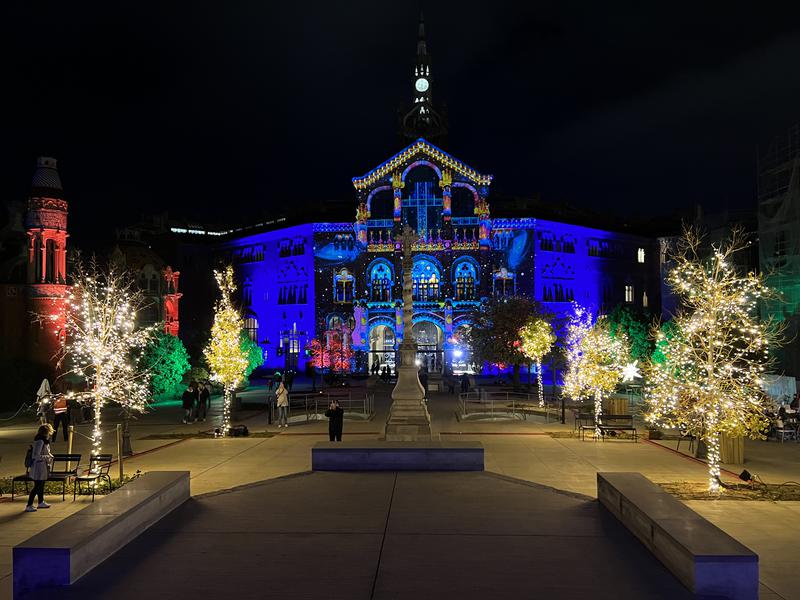 The Lights of Sant Pau Christmas Garden, known in Catalan as Els Llums de Sant Pau, will return to Barcelona's Recinte Modernista de Sant Pau from November 21, 2023 to January 14, 2024.
The UNESCO World Heritage site will be lit up "with more magic than ever" this year.
The organizers of the event have renewed the facilities with more light, projections, and sensorial tunnels.
Some of the novelties of the new edition of the Christmas Garden are that it will have an ice-skating rink, a 16-meter-high Christmas tree, an immersive show with hundreds of lights, and a food market.
The Recinte Modernista de Sant Pau will be hosting the Christmassy event for the third year in a row, which has welcomed more than 400,000 people in the past two years.
Tickets for the Christmas Garden are on sale ranging from €12 to €16 for adults, and €10 to €14 for kids under 18. To use the ice-skating rink, visitors will have to pay €5 in addition to the general ticket.