Witnesses rejecting cross-examination allege 'conscientious objection'
Former MPs Eulàlia Reguant and Antonio Baños were fined with €2,500 for refusing far-right Vox's questions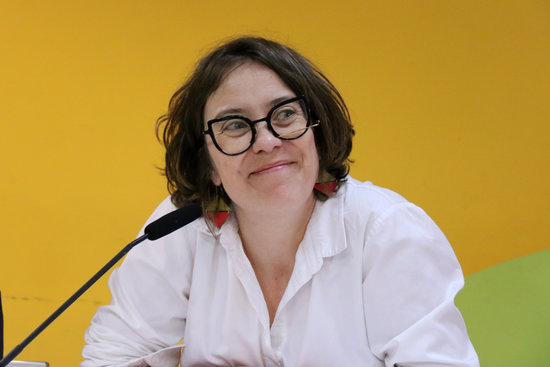 The two witnesses who rejected the cross-examination by the far-right Vox party in the independence trial last month have challenged the 2,500-euro fine imposed by the Supreme Court.
According to the Spanish law, witnesses have the obligation to respond to all questions with no exceptions, unless they are under investigation in a separate case.
Former far-left CUP MPs Eulàlia Reguant and Antonio Baños have filed an appeal before the court alleging "conscientious objection."
For Reguant and her lawyer, answering to questions by "a sexist and xenophobic party" were a "moral damage" for her.
Vox is acting as private prosecutor in the proceedings against 12 pro-independence leaders in Spain's Supreme Court.
"The best we could do was not to answer to a party such as Vox," said Reguant. "It was a matter of antifascist commitment and ethics."
Initiative in solidarity with jailed activists
Also related to the trial, 29 citizens including several intellectuals symbolically incriminated themselves before a Madrid court in solidarity with the activists Jordi Sànchez and Jordi Cuixart, who are facing rebellion charges in the proceedings.
For them, the trial against both political activists "conceals the criminalization of the political dissidence."
"If the judiciary wants to determine criminal responsibilities for the exercise of fundamental rights, we request the opening of a criminal case against us," the document they presented reads.
The citizens who took part in the initiative included the high-profile writers Suso de Toro and Manuel Rivas, both winners of highly prestigious Spanish literary awards, and also the writers Santiago Alba Rico and Alfonso Cervera, along with journalists Guillem Martínez and Marià de Delàs.