Spain's prosecutor demands complying with verdict on jailed leaders
Supreme Court intends to release its decision by October 16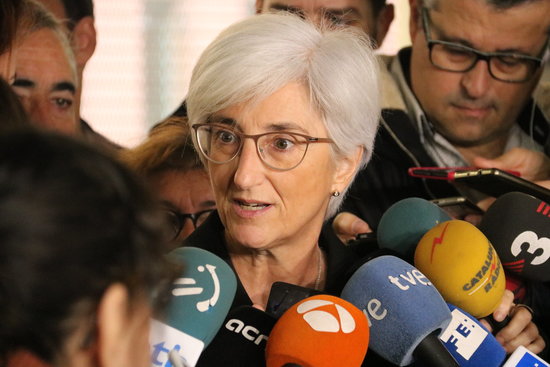 Spain's general prosecutor has demanded everyone comply with the verdict on the Catalan pro-independence jailed leaders "whatever it is."
In the annual solemn opening event of the political year on Monday, and facing the King of Spain and top Spanish judiciary officials, the prosecutor implicitly addressed the independence camp – the Catalan president Quim Torra has pledged "not to accept" a potential guilty verdict.
"We all have the imperative obligation to comply with the verdict," said María José Segarra.
During her speech, she also praised the role of the judges in charge of the four-month trial.
"Facing the extraordinary seriousness of the events being tried, the judiciary's response has been the serene, firm and rigorous enforcement of the law," she said. "The trial was held under the broadest standards of transparency, accessibility, and guarantees for the different sides."
Coinciding with the official event in Madrid, some Supreme Court sources told the press that its president, Manuel Marchena, expects to release the verdict before October 16.