Road to take Catalan Trial sentence to European Court of Human Rights one step closer
Spain's Supreme Court rejects annulling ruling arguing it is "proportionate" and rights of jailed leaders have been respected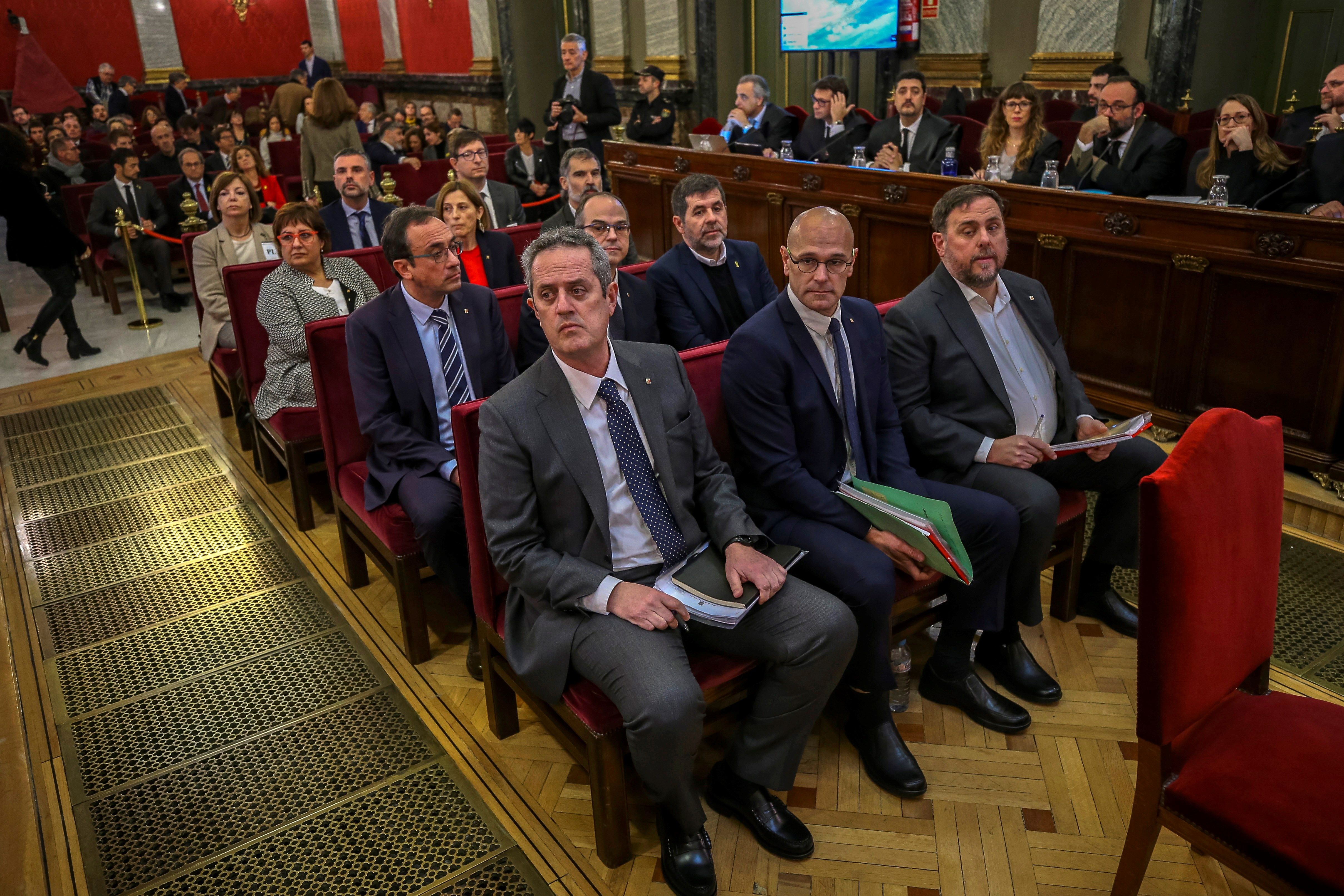 The nine jailed Catalan leaders and the whole of the pro-independence camp are eager to take the prison sentences issued by Spain's Supreme Court to the European judiciary, hoping they are overturned, and on Wednesday they moved one step closer to bringing the case to the European Court of Human Rights (ECHR).
Spain's Supreme Court rejected annulling its sentence convicting nine politicians and activists to between 9 and 13 years behind bars on sedition charges – this way refusing their appeals.
With this move, the pro-independence officials can take their case to Spain's Constitutional Court – although their sentence must continue being served in the meantime.
This would be the last resort within Spain's judiciary to get their convictions overturned, meaning that from then on, they can take their cases to the European Court of Human Rights, which sits in Strasbourg.
Yet, commentators estimate from 3 to 5 years for Strasbourg judges to have their say counting from now.
Supreme Court arguments
In their last review of the 2017 referendum case involving the political and civic leaders, the Supreme Court said their sentence had been "proportionate" and the rights of the accused were never violated.
According to the magistrates, their acts were "of maximum seriousness." Therefore they say that the political ideas of the leaders have not been "criminalized" by the sentence.