'Pardons don't guarantee recognition or reparation,' says jailed activist's lawyer
Legal team of pro-independence leader Jordi Cuixart reveals details of appeal in European Court of Human Rights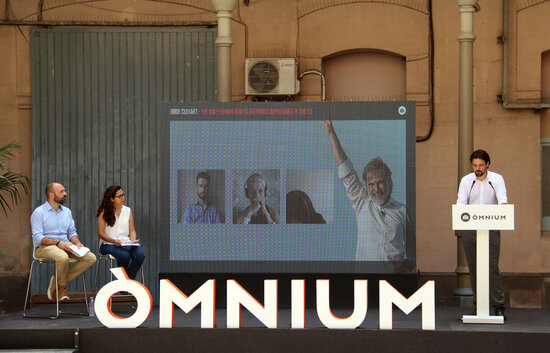 As Catalonia's jailed pro-independence leaders begin to take their sedition convictions to the European Court of Human Rights, the prospect of Spain's government granting pardons to free them seems more likely every day.
But for the legal team of Jordi Cuixart, a grassroots activist and the first imprisoned leader to effectively bring his case before the Strasbourg court, pardons will not make the appeals any less urgent.
"A pardon can free Jordi Cuixart, but it doesn't guarantee the recognition of the violation [of rights], nor reparation of the violation," says the activist's lawyer, Olivier Peter, in an interview with Catalan News.