Constitutional Court accepts considering jailed independence leaders' appeals
Top judges to look into at least seven imprisoned officials' cases in last step before their sentences can be taken to European Court of Human Rights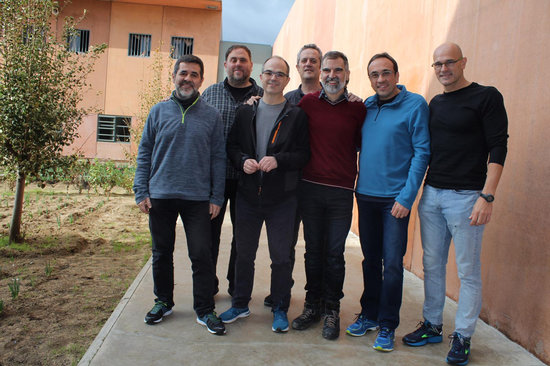 Spain's Constitutional Court has accepted considering the appeals of seven of the nine pro-independence leaders that were convicted to 9 to 13 years in jail for their role behind the 2017 independence referendum.
The magistrates will look into the Supreme Court's sentences for Jordi Cuixart, Jordi Sànchez, Dolors Bassa, Quim Forn, Josep Rull, Jordi Turull, and Carme Forcadell – as well as those of Carles Mundó and Meritxell Borràs, who were not sent to prison.

Similar appeals put forth by the two other jailed leaders, Oriol Junqueras and Raül Romeva, will be addressed at a later stage because they requested the recusal of all 12 Constitutional Court judges. Once this matter is sorted, their appeals will be discussed and a decision on whether they are accepted for consideration will be made.
After the Constitutional Court decides on the underlying appeals, the convicted leaders will be able to take their cases to the European Court of Human Rights, something they have stated several times that they intend to do.