Catalan president says right to fair trial was violated
Torra warns of sentence's impact on referendum voters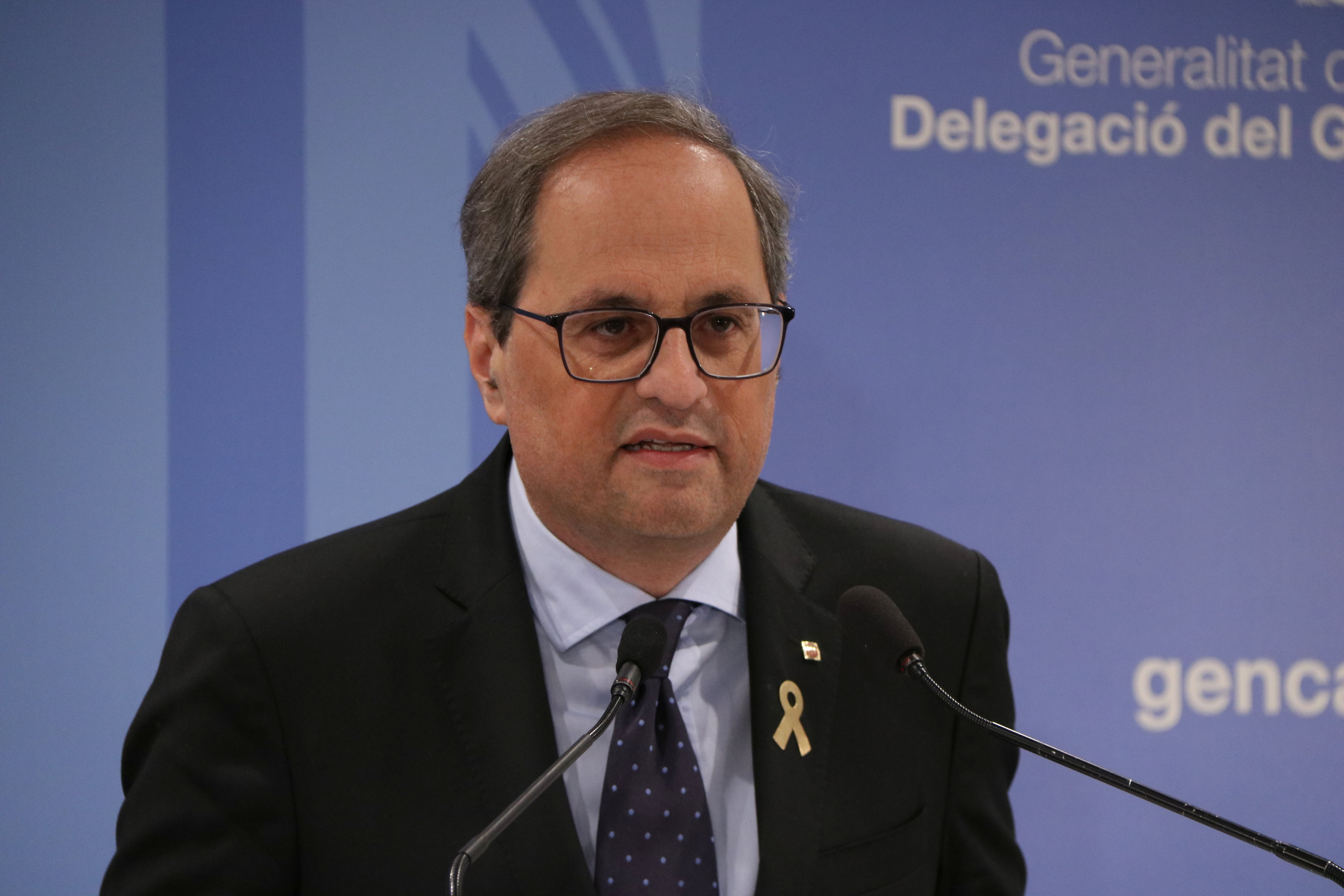 Addressing the press after the final phase prior to the trial's sentence came to an end, Catalan president Quim Torra said he was moved by the defendants' closing remarks and spoke out against what he described as an unfair trial against the 12 jailed leaders. Torra said that there had been an unequal power balance between the prosecution and the defendants.
According to Torra, the defendants' final statements were "the voices of those [Spain] has sought to silence," highlighting the fact that many of them have been in preventive detention for almost two years.
While the sentence is expected to come out in early autumn, Torra has said that it will be "a message to the more than 2 million Catalans who had the courage, the responsibility and the generosity to vote on October 1." October 1, 2017 was the day of the independence referendum, which he called "Europe's most important act of civil disobedience."
After stressing the importance of creating a strategic front to defend freedoms and civil rights, including the right to self-determination, at home and abroad, the president then addressed the press in English and cited the UN Working Group on Arbitrary Detention's opinion demanding the release of and reparations for three jailed Catalan leaders.
President Torra is not the first politician to speak out today, as many others also went to Madrid to support the jailed leaders on the trial's final day. Among them was Pere Aragonès, the Catalan vice president, who demanded their acquittal.