Activist Jordi Sànchez: 'All accusations are false'
MP Jordi Sànchez tells Supreme Court he believes he is on trial for being "president of the Catalan National Assembly"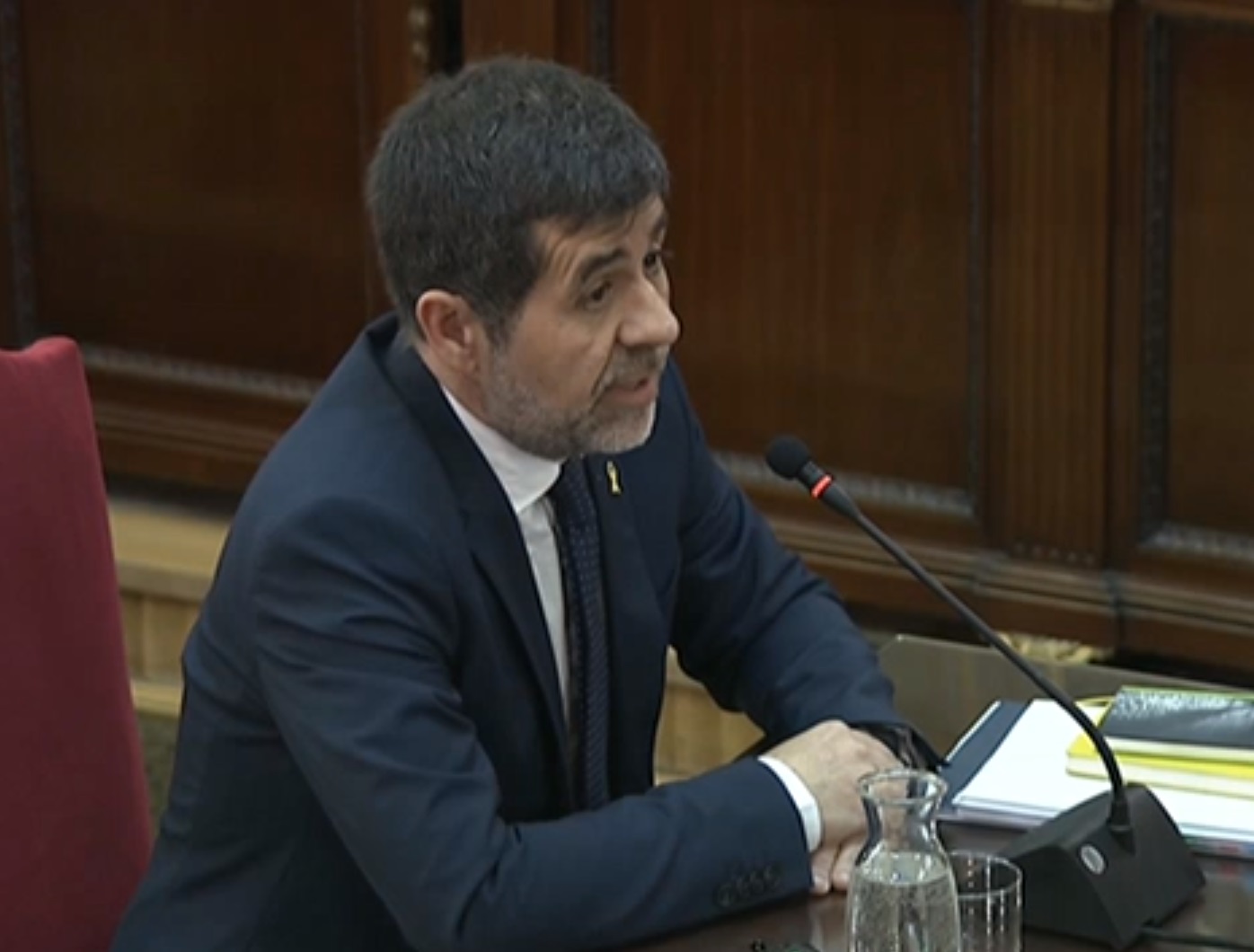 Pro-independence activist Jordi Sànchez testified in Spain's Supreme Court on Thursday, declaring himself a "political prisoner" and alleging that he is being "punished" for heading the civic group, the Catalan National Assembly (ANC).
Sànchez, who is facing 17 years in prison for rebellion, told the court: "I'm convinced I'm here today because I was the president of the Catalan National Assembly," and for "exercising the right to freedom of expression."
"This is a political trial. And all accusations are false," added Sànchez, who led a protest outside the Catalan finance ministry on September 20, 2017, as Spanish police raided official buildings in an attempt to halt the referendum.
Sànchez defends "the right to protest"
Sànchez justified his actions, saying the call to "defend Catalan institutions" was shared by a range of other organizations, and he insisted "the right to protest should not be limited if it doesn't contravene other rights."
The September 20 protests were considered by the Spanish authorities to be "tumultuous," and Sànchez was charged with sedition, and then rebellion, and was remanded in custody, where he has so far remained for 492 days.
"There was no violence," says former ANC head
Yet the former ANC head now turned MP rejected the accusations, in particular the allegations of violence, saying that "there was tension and shouting, but no violence, nor police charges, nor attacks from protesters against police officers."