Vueling to change policy and allow attendants to wear flat shoes and no makeup
Catalonia's labor inspection authorities had proposed fining airline €30,000 in pioneering gender discrimination case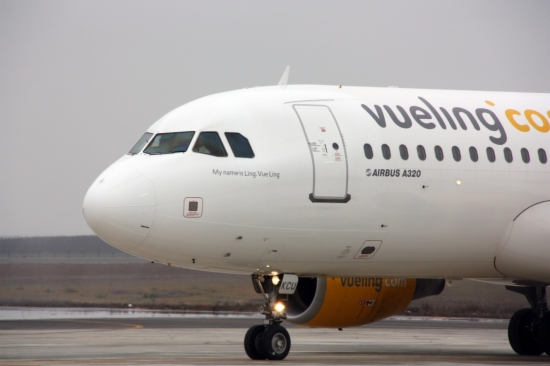 Airline Vueling has announced that it will change policy and allow cabin crew staff members to wear flat shoes and no makeup.
This comes after Catalonia's labor inspection authorities had proposed fining the airline €30,000 for obliging its female flight attendants to wear makeup and high heels.
Instead, there will now be no gender distinction or mandatory makeup for cabin crew, as the airliner explained in a statement.
The airline has also indicated that it will no longer present an appeal against the €30,000 fine as part of the sanctions file opened by the labor inspectorate.
The review of the dress code for cabin crew aims to "guarantee the comfort and safety of its workers in all environments."
The sanction that had been proposed against Vueling, for a case of gender discrimination, is a pioneering one, and made the point that very specific aesthetic standards are asked of women that men do not have to meet.
Following a complaint by cabin crew union Stavla, the labor inspectorate found the company was committing a "very serious" infringement.
'El Periódico' were first to report about the dress code Vueling employed. The newspaper explained that the regulation established obligatory makeup depending on the person's skin color in addition to black mascara and eyeliner, and eye shadows that are not light grey or light brown.