Tarragona to host International Wine Tourism Conference
IWINETC takes place March 23-24 with talks, networking events and tours of 8 Catalan wine regions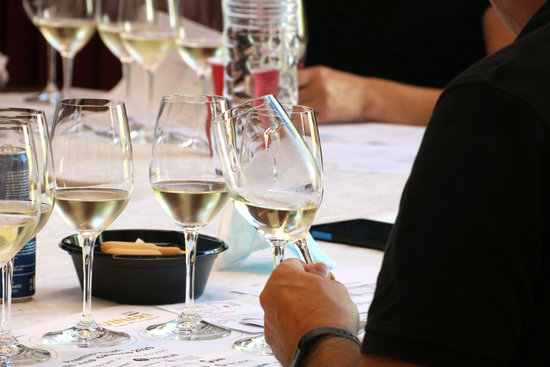 The International Wine Tourism Conference (IWINETC) has announced its 2023 edition will take place in Tarragona on March 23 and 24.
The event, described by organizers as "the most established global wine tourism conference and trade event for the wine and culinary tourism industry," returns to Catalonia after seven years.
The 14th edition of IWINETC is expected to welcome around 250 attendees from around 25 countries.
It will include one and a half days of talks, panel discussions, case studies and speeches, a half day of one-to-one business meetings, and a comprehensive networking programme.
There will also be tours to the eight DO (Denominació d'Origen) wine regions located in and around Tarragona, namely Cava, Catalunya, Conca de Barbarà, Montsant, Penedès, Priorat, Tarragona and Terra Alta.
Confirmed speakers include Judith Lewis, Chris Torres, Peter Syme and Roberta Garibaldi, with additional expert speakers to be announced.
Anthony Swift, IWINETC Event Director, said: "We're excited about this year's IWINETC as it's been seven years since we last held the event in Catalonia and it will be interesting to see the huge development that has happened with respect to wine and culinary tourism specifically in the Tarragona's 8 wine regions."
"Working with local partners, we'll be putting together a comprehensive content schedule, full of sessions that have a genuine practical application for our delegates. The programme is a great opportunity for wine and culinary tourism professionals to enhance their time with us in Tarragona with targeted learning, business and networking opportunities that complement the whole event experience," Swift said.
IWINETC, organized by Wine Events Worldwide, is the leading and longest running global event for the wine and culinary tourism industry, held in wine destinations around the world.
Wine tourism in Catalonia
The government announced in June 2021 a €12 million investment to make Catalonia a leading destination for wine tasting and tourism.
The plan will run until 2027 and aims to give "prestige" to Catalonia's food and wine offering. It aims to help attract visitors throughout the year, rather than during summer only, and bring tourists to locations other than Barcelona.
According to figures released by Prodeca, the promoter of Catalan food products, Catalonia has 8,359 winegrowers, employing over 4,800 people with an economic impact of €1.18 billion.
And while wine tourism and organic wine sales are booming, climate change is an unpredictable threat for wineries. Listen to the podcast below to learn more.