Supreme Court admits government appeal of spending measures
Executive's legal challenge to Madrid's attempt to take control of public spending in Catalonia to go ahead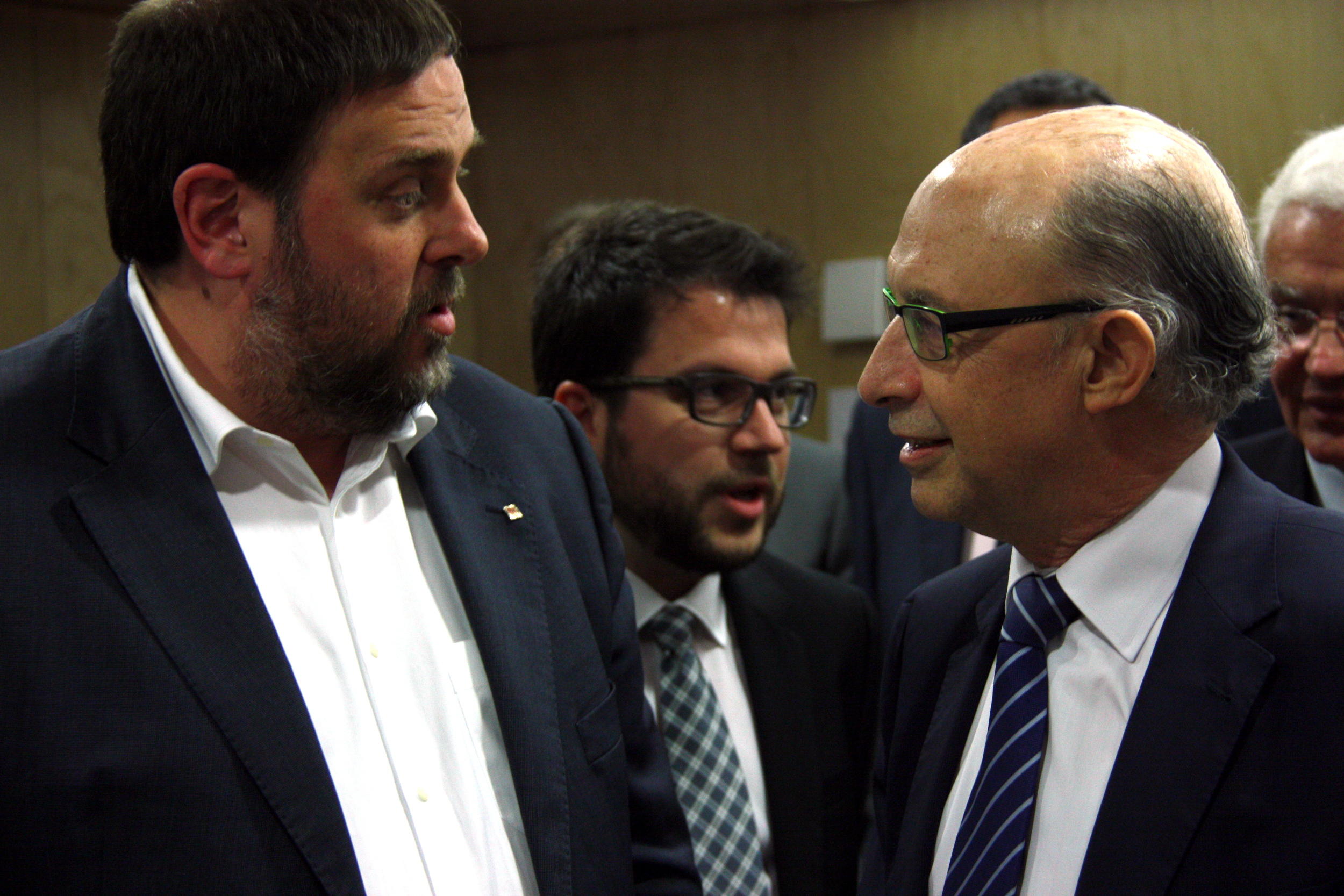 The Catalan and Spanish governments continue to tussle for control of spending in Catalonia. On Tuesday, the Catalan treasury minister, Oriol Junqueras, announced that the Supreme Court had admitted the appeal his government lodged on Monday against measures passed by Madrid aimed at taking control of Catalan finances. Junqueras added that the court's decision means that the Catalan executive now "has all the resources it needs to face its obligations."
On Friday, the Spanish government brought in the measures to control spending in an effort to prevent the Catalan executive from using public funds to pay for the independence referendum planned for October 1. Spanish treasury minister, Cristobal Montoro, said the Catalan authorities could not be trusted to spend the money on essential public services. "These measures are to guarantee that not one euro will go toward financing illegal acts," Montoro said.
"Impeccable" handling of finances
However, Junqueras was highly critical of the Spanish government's actions, calling them "irresponsible" and without legal basis. "They are using the budgetary stability law for political objectives," he said. Junqueras rejected the accusation that the Catalan government could not be trusted to handle spending, calling the executive's management of finances "impeccable". "We do not accept lessons from a government that is cleaning out the Social Security strongbox," said Junqueras.
Meanwhile, sources in the Supreme Court insisted on Tuesday that admitting the executive's appeal does not imply an automatic suspension of Montoro's measures. According to the sources, a 10-day period will now begin so that each party can present their allegations, during which the Spanish government's measures will remain in effect.
While Junqueras acknowledged that admitting the appeal does not imply an automatic suspension of the measures, he believes that the decision will have "suspensory effects", and takes it for granted that control of finances in Catalonia will remain in the government's hands. "The resources are ours, they are in bank accounts that are ours and we are sure that no third party would want to infringe the law," said Junqueras, dismissing the legality of forcibly taking over control of Catalonia's accounts.