Start-ups in Catalonia grow by 38% over three years
Some 16,900 people work in 1,500 such firms, according to government report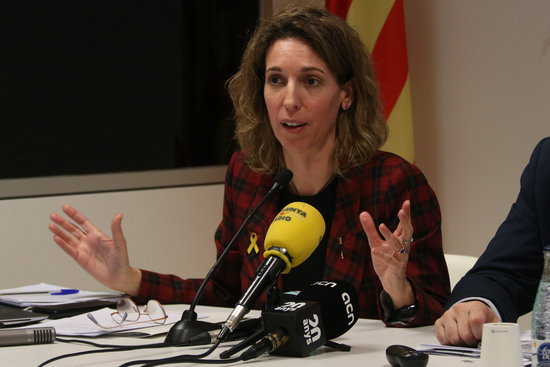 Catalan start-ups are on a significant rise. Such companies grew by 38% over the past three years to reach 1,500, according to a Catalan business department report.
This means that 16,900 people are now working in young companies, some 23% more than in 2016.
The executive's aim is to reach 4,000 start-ups in 2030, 400 scale-ups and 15 unicorns, the start-ups that are worth at least one billion euros.
So far, according to the government, there are only three Catalan unicorn firms: Glovo, LetGo and Edreams.
Expanding in US
On Wednesday, business minister, Àngels Chacón, announced an expansion of Catalonia's business and trade offices in the US, with a new one in Austin.
So far there are offices in Silicon Valley, Miami, New York and Washington.
Profile of start-ups and employees
Almost two thirds of start-ups (64%) are in the Industry 4.0 sector, especially in cloud computing, big data, IoT, AI, and integrated systems fields.
Some 43% of such firms have e-commerce and marketplaces for their central business lines, with ICTs, entertainment and health being key in some 40% of companies.
Catalan emerging companies had an average of 16 employees in 2018, seven more than two years before – and 19% of the staff is foreign, which makes the field "international," according to Chacón.
The same report says that Barcelona is the third preferred city in Europe for start-up founders to launch a new project.
Women have a higher presence in Catalonia than the EU average: there are female entrepreneurs in 22% of the founding teams of start-ups in the country (the Union's average is 17%).
Fifth biggest hub in Europe
According to global data company Dealroom, three in four Catalan companies manage to get funding, with 20% of them able to achieve investment rounds of more than one million euros in funding.
In the past five years, altogether the firms have attracted 2.74 billion euros of funding, making Barcelona the fifth biggest hub in Europe, behind London, Berlin, Paris and Stockholm, but ahead of cities like Munich and Amsterdam.