Spanish airline to launch zeppelin trip between Barcelona and Mallorca
Air Nostrum plans to start offering travel tickets from 2026 carrying up to 100 people per flight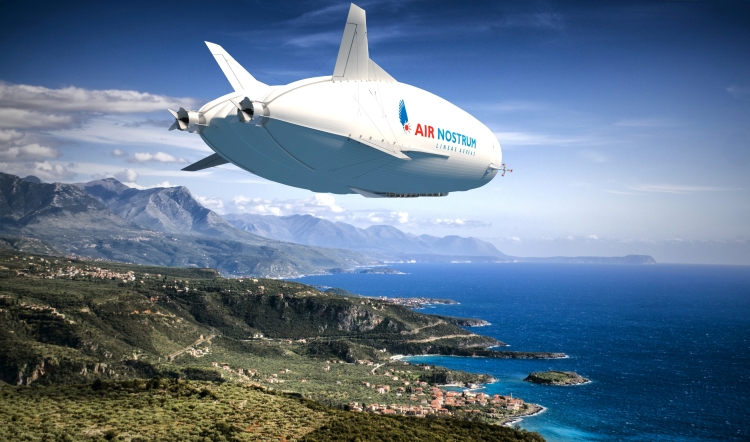 The Spanish airline, Air Nostrum, has signed a deal with the UK-based leader in sustainable aircraft technologies, Hybrid Air Vehicles (HAV), to reserve 100-seat Airlander ten aircraft for delivery from 2026 onwards.
The agreement will see the Spanish company become the launch airline of the Airlander and could unite cities such as Barcelona and Mallorca in a four-hour journey.
Despite an increase in time, compared to a plane flight -around 50 minutes-, HAV and Air Nostrum claim the new transport option will reduce CO2 emissions by 90%.
In fact, another benefit of this airship, as Air Nostrum states, is the possibility to land and take off from smaller places. This opens the door for cities with no airport infrastructure or even islands.
The maximum speed the zeppelin can travel to is up to 130km/h and it can reach destinations 3,700 kilometers away. "These characteristics make this airship a great tool to cover a vast majority of travel routes in Spain," the airliner shared in a statement.
The initial seat plan is arranged to fit around 100 passengers in a spacious cabin with no need to have it pressurized as the zeppelin flies closer to the ground than an airplane.
"We are exploring each and every possible way to reduce our carbon footprint," Carlos Bertomeu, Air Nostrum president, said in a statement. "The Airlander 10 will drastically reduce emissions and for that reason, we have made this agreement with HAV," he added.
"As countries like France, Denmark, Norway, Spain, and the UK begin to put in place ambitious mandates for the decarbonization of domestic and short-haul flight, Hybrid Air Vehicles and Air Nostrum Group are demonstrating how we can get there – and get there soon," Tom Grundy, CEO of the British company, shared.
While the Air Nostrum Airlander 10 fleet is set for initial operations across Spain, HAV plans to launch aircraft production in South Yorkshire UK, this year, creating thousands of skilled jobs in green aerospace technologies and supporting leveling up across the region.