Smart streetlights and port-cleaning robots: Smart City Expo gets underway
800 exhibitors from 700 cities represented at Fira de Barcelona from November 15 to 17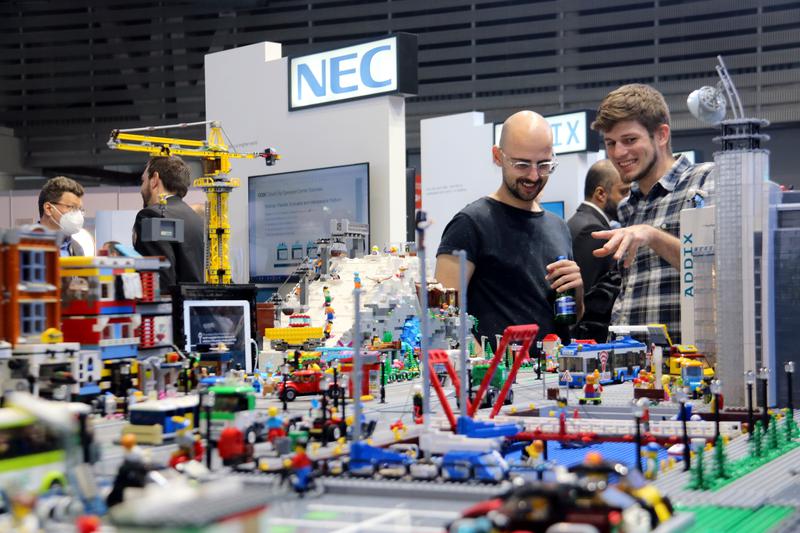 The Smart City Expo World Congress kicked off on Tuesday at the Fira de Barcelona exhibition hall with 800 exhibitors and 700 cities represented.
Some of the more innovative offerings on show at the 2022 include smart benches and lampposts equipped with solar panels, WiFi and pollution detectors, and robots that clean ports and reservoirs.
Ugo Valenti, the event's director, says the trade fair has gone from showing "concepts" to "implemented solutions" that make city life easier and more sustainable. He points out that – as of today, November 15, 2022 – "there are now 8 billion people on the planet, and more than half live in cities."
Valenti believes the business of urban technology is experiencing a boom that has allowed many Catalan companies to grow and export all over the world.
"We've seen loads of Catalan companies have been created and developed and are doing business from Barcelona with the rest of the world, and this is our role, to help all these companies," he said.
Marine robots
One of the many Catalan firms in attendance is GPA Innova, a robotics company based in Barcelona.
They develop robotics for marine preservation, with devices that collect data to analyze the marine environment, and robots for cleaning and restoring the surroundings.
"They collect microplastics, oil leaks and fruits that we find in the sea, in ports, lakes or reservoirs," manager Pau Guasch tells the Catalan News Agency (ACN).
In the last three years, the company has sold devices on every continent. "We started from nothing, and we now have more than 30 units manufactured and sold, and we are working on new product lines for 2023," Guasch says.
Their products are designed and built in Catalonia and Guasch hopes their presence at the fair will attract interest from administrations looking to solve marine pollution.
Smart street furniture
Reducing pollution in cities is the aim of smart benches and streetlights from Portuguese firm Omniflow.
"The lamppost works with solar and wind energy that power its services," explains the company's growth manager, Paulo Guedes. Their devices incorporate elements such as Wi-Fi and phone chargers. They can also upgrade streetlights already in service to make them self-sufficient with solar panels.
A third gadget presented at the show is the citizen survey machine from the Belgian company Citizen Dialogue. It was designed by Jorgos Coenen as a result of his doctoral thesis. "It can be installed in public space to ask citizens and collect data very easily", he says. The device has a screen that asks questions about mobility or the state of the public space with buttons for the user to press.
According to Coenen, the device has the advantage of being durable, very easy to use and provides more privacy for respondents to answer honestly. Beyond its use in spaces such as a park, a square or a library, it can be used for private companies that want to consult users and customers of, for example, a shopping center or car park.
Smart City Expo
Held in Barcelona since 2011, organizers describe Smart City Expo World Congress as "the leading international event for cities." Their mission is to "empower cities and collectivize urban innovation across the globe. Through promoting social innovation and identifying collaboration opportunities, the event is dedicated to creating a better future for cities and their citizens."