Ryanair cancels 78 flights in Catalonia on second day of strike
Flights were cancelled in advance and scheduled services are so far operating normally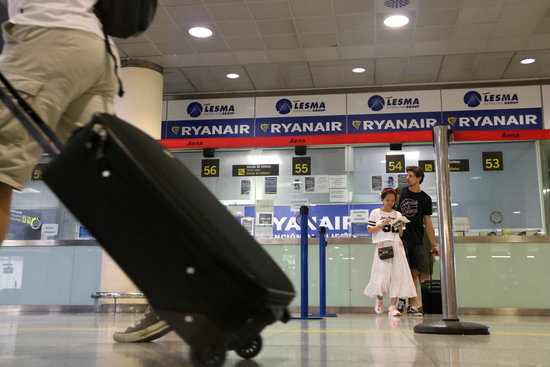 Ryanair has cancelled 78 flights in Catalan airports on the second day of the strike by its pilots, according to official figures.
The most affected airport is Barcelona-El Prat, with 64 cancellations, followed by Girona airport, with 12, and Reus airport, where two flights were cancelled.
All the flights were cancelled in advance, so passengers had already been informed that they would not be able to get to their chosen destinations.
So far, no new cancellations have been reported in Catalan airports, and so scheduled services are operating with normality.
On Wednesday, on the first day of the strike, Ryanair cancelled 80 flights in Catalonia, 66 in Barcelona and 14 in Reus. Some of those were last-minute cancellations. More than 17,000 passengers were affected by the strike.