Over 400 Covid-era outdoor seating areas in bars and restaurants regularized in Barcelona
Hospitality sector says 1,500 extra tables have been gained so far by initiative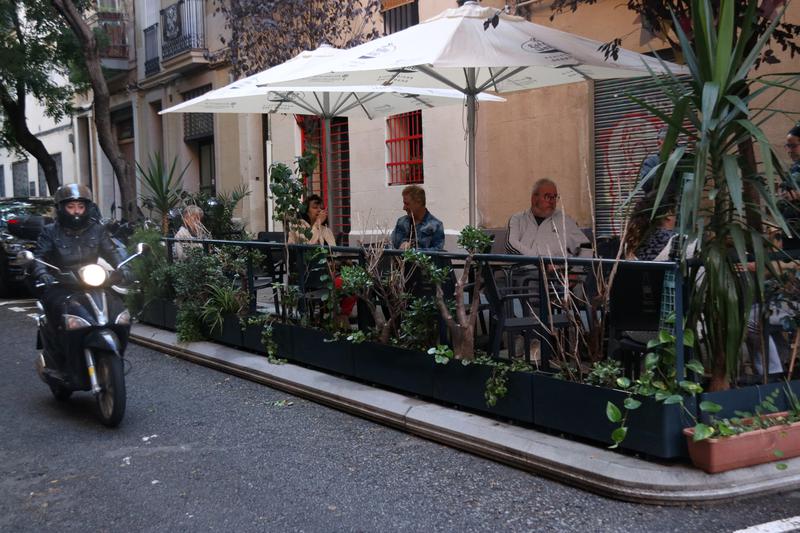 Barcelona has regularized 404 outdoor seating areas of bars and restaurants reclaimed from roads and lanes, meaning an extra 1,500 tables in the city, according to the head of the Catalan capital's association for bars and restaurants, Roger Pallarols.
During the Covid-19 pandemic when businesses started to reopen, many bars and restaurants opened up new outdoor seating spaces as customers were initially unable to sit indoors. As a result, many makeshift terraces were spotted across the country thanks to businesses converting a section of the road or parking spaces into new seating areas.
In fact, the deputy mayor for urban planning in Barcelona's city council, Janet Sanz, places the number at closer to 500. Speaking to media, the councilor explained that of the roughly 1,500 requests for exceptional terrace space made during the pandemic, around 1,000 have asked to keep these outdoor dining spaces.
Pallarols praised the measure, as according to him it "boosts a first-rate urban transformation model where we see new quality terraces in street lanes, locations that before the pandemic would have been unimaginable in our city."
At the moment, Pallarols says around 100 of the newly authorized terraces have already installed the platforms required by the city council, as it is mandatory to regularize the space, while the rest are in the process of having theirs manufactured.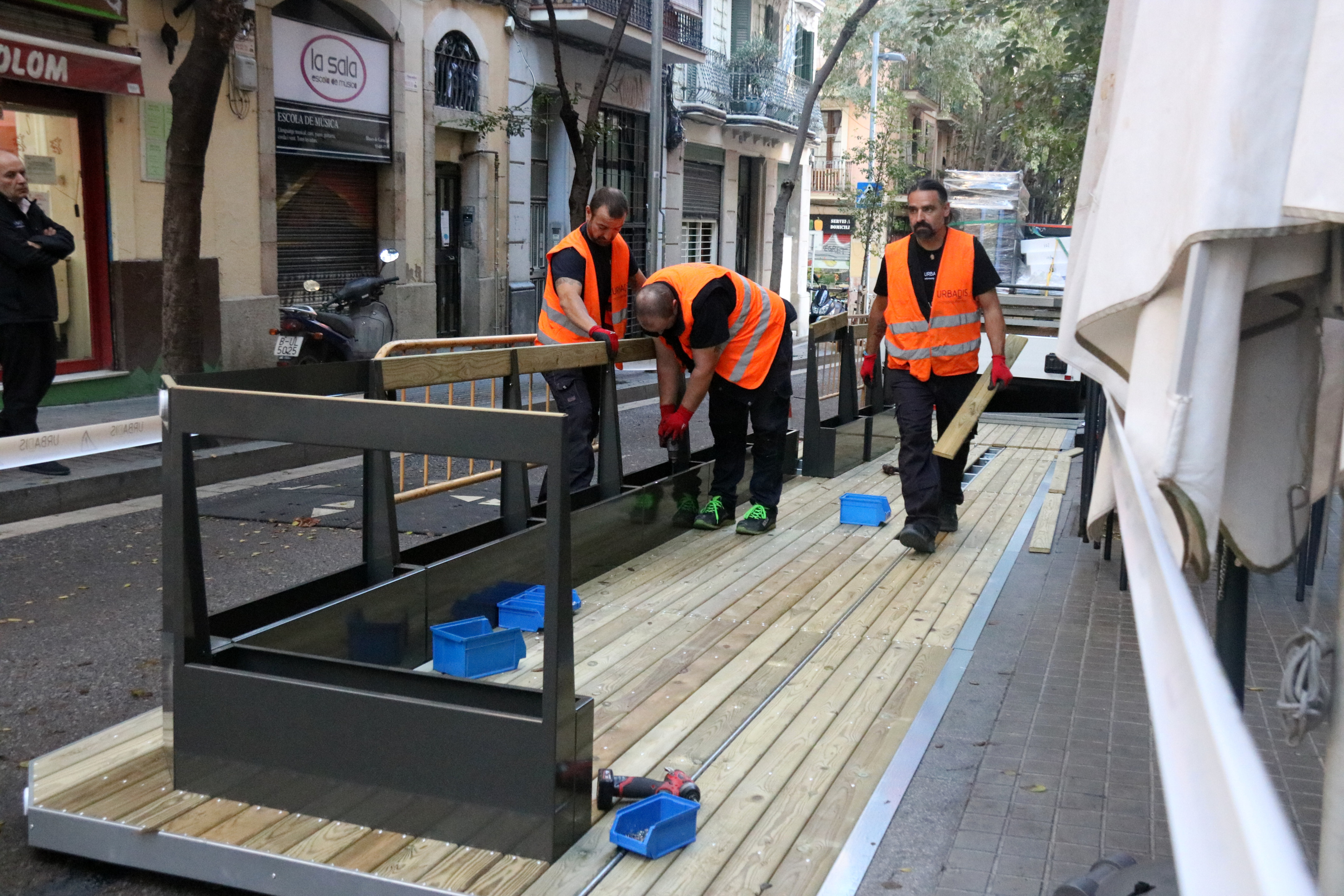 Pallarols cited a positive "change in the trend" in giving licenses after an initial "strong refusal" when the process began. The guild believes that the council will begin to pick up the pace soon on approving new outdoor dining areas. It's estimated that the process will end during the first quarter of next year, and the association head called on the council to offer grants to install the new types of platform necessary.
The association explained they do not have global figures of how many requests are approved or rejected, but that as of September this year, around 70% of requests were denied. In addition, there were still many cases to be resolved, generating "frustration" among businesses, with many presenting appeals.
Janet Sanz explained that requests are still being resolved and pointed out that the technical work done in analyzing each request is "unprecedented."