Operators SNCF and Air Nostrum to compete in operating high-speed trains from 2020
Liberalization of railway services to increase commercial offer by 65%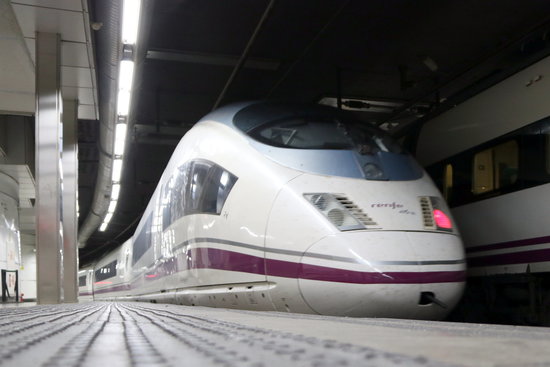 French transport operator SNCF and Air Nostrum will compete with Renfe on the AVE train lines, the high-speed train service in Spain, as decided by a board meeting held by the Railway Infrastructure Administrator (ADIF) on Wednesday.
The resolution was unanimously approved, provisionally selecting the three operators to work the main high-speed lines as of December 14, 2020.
These include the Madrid-Barcelona-French border route, Madrid-Llevant, which includes Valencia and Alacant, and Madrid-South, which reaches Seville and Malaga.
ADIF claims that the liberalization of train lines will increase the commercial offer by 65%.
The respective operators will now have one year to start preparing and have trains running from December 14, when the services will be officially liberalized.
The final signing of the agreement is scheduled for March 15, 2020, and is subject to approval by the National Competition Market Commission.
Liberalizing railway services set to be ''great success''
The liberalization of the railway sector is set to take place in several countries across Europe in 2020, aiming to open the market to more competition with larger benefits to consumers.
ADIF assured that the process of liberalizing railway services has so far been a ''great success,'' and highlighted the ''enormous interest'' generated by the Spanish network.