Norwegian Airlines launches flight from Barcelona to Chicago
Flight marks low-cost airline's 5th direct route between Catalonia and US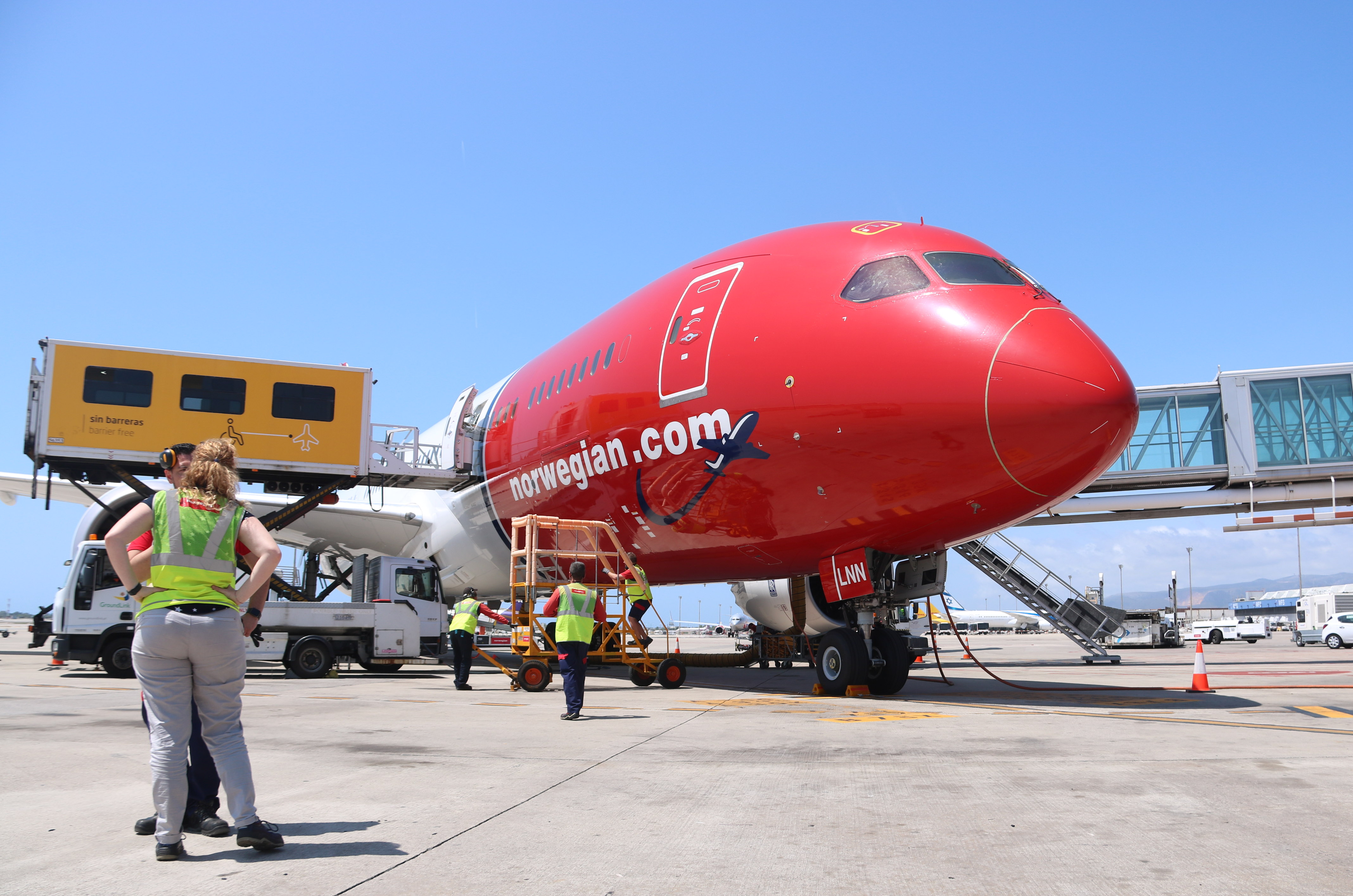 As of June 7, Norwegian, the low-cost long-distance airline, flies from Barcelona El Prat to Chicago O'Hare. This comes after its February 2019 announcement and 2 years after the airline first connected Barcelona to the US with four other destinations: New York/Newark, Oakland/San Francisco, Los Angeles, and Fort Lauderdale.
Alfons Claver, Norwegian's Head of Institutional Relations in Spain, told the press on Friday morning that he was pleased with the commercial response to this route whose inaugural flight took off at 91% capacity with 311 passengers. The company already flies some 400,000 people per year out of the Barcelona airport.
Claver described Barcelona as one of his company's most important cities in Europe since it hosts two of the company's operational bases for short and long routes as well as corporate offices employing 300 people.
The head of institutional relations also said Norwegian hoped to continue connecting Barcelona to the rest of the world and offer more routes from El Prat, hinting that direct flights to South America could possibly be on the horizon. Claver reminded the press that Norwegian is already present in Argentina and Brazil and that the company has permits to fly in Peru as well, implying that these could be future destinations.
Barcelona's El Prat surpassed the 50 million passenger mark for the first time ever in 2018, attracting 6.1% more visitors that year than in 2017 and seeing non-stop growth since 2009. El Prat was the 6th most used airport in the EU after Heathrow (London), Charles de Gaulle (Paris), Schiphol (Amsterdam), Frankfurt and Barajas (Madrid).