Mobile World Congress leaves economic impact of €5.8bn in Barcelona since 2006
Organizer GSMA estimates 2023 edition left €461 million in Catalan capital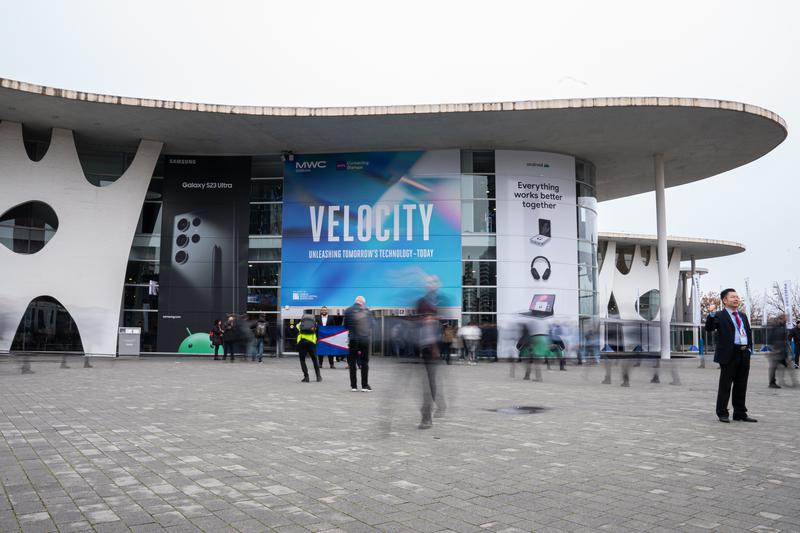 The biggest mobile phone trade show, the Mobile World Congress (MWC), has left over €5.8 billion in economic impact in Barcelona since the first edition in the city back in 2006, as the organizer, GSMA, announced on Friday during a meeting with mayor Jaume Collboni.
This was the first time the trade show released such information, and it was John Hoffman, the head of the company, who made the announcement.
Hoffman believes that next year's forecasts on the economic impact in the Catalan capital are "very good."
The CEO of the MWC also considered that the impact of the 2023 event "surpassed by far" what they were expecting, as the initial estimations were €350 million. This year's was €461 million, still slightly below 2019's €473 million.
"We are seeing very strong interest in MWC24. We are well ahead of our projections, and I strongly hope that our economic impact, our results, and the number of people that participate will be better than in 2023," Hoffman said.

2023 also saw 9,100 partial jobs created, and 88,500 visitors, 20% of them, were CEOs, meaning "Barcelona was the place to be to do business," Hoffman said.
The figure includes hotel bookings, restaurants, transport, museums, and shopping, among other elements.
Since the first edition in the Catalan capital in 2006, MWC has created 150,000 partial jobs.