Minimum wage to increase to €950/month in 2020
Spanish government, trade unions, and employers' associations agree on raise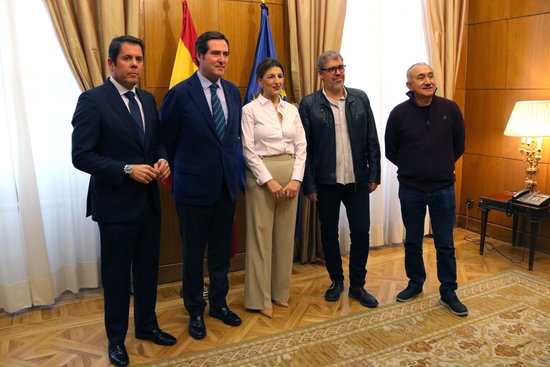 The Spanish government, trade unions, and employer's associations have agreed to raise Spain's minimum wage from €900/month to €950/month for full-time workers in 2020.
Spain's new labor minister, Yolanda Díaz, announced the decision Wednesday evening after having met with CCOO and UGT trade union presidents as well as with the heads of CEOE and Cepyme employer's associations, calling it "a very happy day for democracy and for all workers."
The unions involved in the discussions expressed their pleasure at reaching an agreement with the Socialist-Unidas Podemos coalition government, and while members of the employer's associations accepted the increase, they stated that they wished it had been smaller.
Díaz estimated that the move would benefit some 2 million full-time workers throughout Spain, but is yet to calculate how a proportional increase would impact part-time workers.
Catalan minimum wage
The Catalan government suggested in December that the minimum wage in Catalonia should be €1,239 per month.
The proposed minimum wage is not binding as the only administration that has the power to set a compulsory one is the central government.
The poverty line in Catalonia is set at €915 per month.