Mercabarna food wholesalers embark on €70 M facilities expansion project
Purchase of plot in Barcelona industrial area expected to create up to 3,000 jobs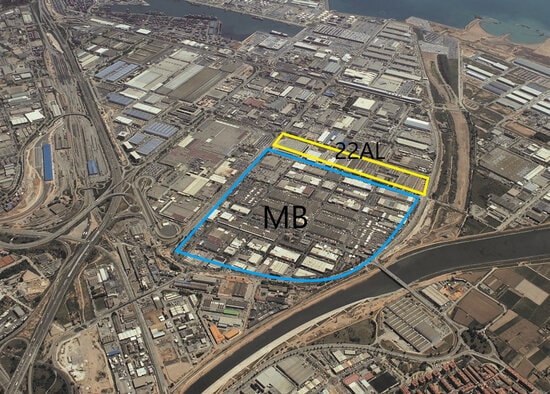 Mercabarna food wholesale market has purchased a €70 M 173,194 m2 plot of land known as the 22AL in the Catalan capital's Zona Franca industrial area that will allow it to grow in size by 22%.
"This is a historic day," deputy Barcelona mayor Jaume Collboni said on Monday when plans were announced.
With this expansion, Mercabarna hopes to attract sustainable food and transport companies, as well as an incubator for these kinds of businesses.
Authorities also believe this will create 2,500 to 3,000 new jobs in what is known as "southern Europe's largest market."
At the moment, some 600 companies employing around 7,500 workers sell 2.3 million tons of food products at Mercabarna per year, while 23,000 people and 14,000 vehicles access the site on a daily basis.
Plans to expand the wholesale market have been in the works for the past 15 years. "It's taken us a long time to reach this agreement," Barcelona mayor Ada Colau explained. "This is an important feat that will allow us to maintain the city as a leader in terms of the ecological and sustainable transition."
There are currently 11 companies and an empty 10,000 m2 plot in the 22AL site. Next year another 10,000 m2 will be freed up, while most of the other companies' leases will end by 2036.