Iryo enters the high-speed rail market in Spain with low-cost tickets
Launch of services on Friday means ultra-fast infrastructure now used by three companies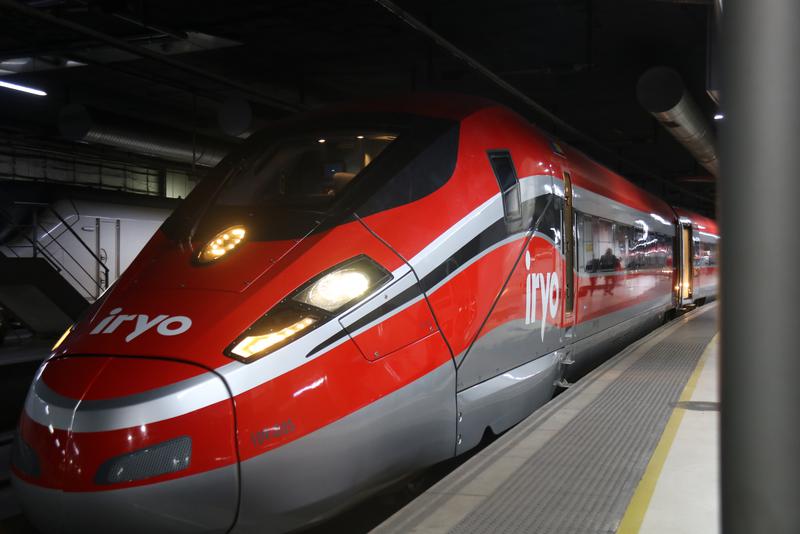 Iryo high-speed trains are now in operation between Barcelona and Madrid.
The low-cost rail transport option began its services on Friday morning at 7.05, becoming the third company operating on the ultra-fast infrastructure.
The trains are newly manufactured, have a capacity of up to 467 passengers, are equipped with 5G, and can travel at 360 km/h.
Director general of the operator, Víctor Bañares, confirmed that Iryo will stop in Tarragona next summer, and is studying the possibility of launching services from Lleida in the very near future.
"This means that ticket prices go down, there are trains more often, and that there is another way of doing things with new trains," Bañares said.
To celebrate Iryo's arrival to the market, they offered €18 tickets for journeys between the two cities in September. They are now the third company using the high-speed rail infrastructure between Barcelona and Madrid, after state-owned Renfe as well as French company Ouigo.
By December, the rail operators will have 32 daily operations, 16 each way between Barcelona and Madrid, with at least one journey per hour. For the moment, there are six journeys to thee Spanish capital offered, and four going to Catalonia.
On board will be bars and restaurants able to sit up to 40 people.
In 2020, EU regulations put an end to the monopoly in the market, allowing for Ouigo and now Iryo to use the infrastructure.
The operator has also announced that soon it will start operating on the other high-speed rails: from December, between Valencia and Madrid and, from early 2023, between Madrid-Seville-Malaga and Alicante.
On social media, Renfe welcomed Iryo to the market in a video published on Thursday, in which a train operator with 40 years of experience addresses the company in Spanish and Italian.
According to Adif, the company that manages the rail infrastructure, more players entering the market will "stimulate and optimize" the use of the railways and encourage competition and lower prices.
Renfe also began a low-cost service in 2021 known as the 'AVLO', a cheaper alternative to their AVE services.