International tourists in Catalonia up 11% year-on-year in September
Over 1.8 million visitors spent average of €1,167, 3.5% more than in 2022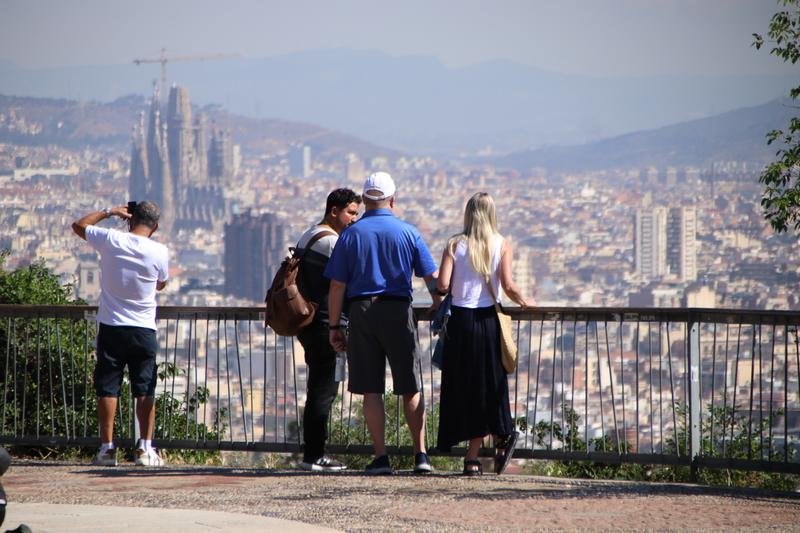 A total of 1,823,894 foreign tourists visited Catalonia in September, 11.05% more compared to the same month last year, according to Spain's National Statistics Institute (INE).
Vistors each spent an average of €1,167, up €40 (+3.5%) on September 2022, and €35 more (+3.09%) than in 2019.
Total spending by international tourists climbed to €2.128 billion in September, almost 15% more than a year ago, but 6.5% below 2019.
Spain as a whole welcomed 8.8 million foreign tourists, 13.6% more than in September 2022 but 0.2% below the 2019 figure.
They spent a total of €11.215 billion, 22.6% more than the previous year. Visitors to the Balearic Islands spent the most money (€2.509 billion, 19.4% more than in 2022), followed by Catalonia.
The average stay in Catalonia in September was 5.31 days, slightly below the average of 5.63 a year ago and around one day less than the same month in 2019 (6.05 days).
Visitors from France and the United Kingdom were the main foreign tourists to Catalonia, accounting for 16.1% and 11.9% respectively.
American, Swiss and Irish tourists
In Spain, British tourists were the number one visitors with almost two million (22.1% of the total), an increase of 8.7% compared to September 2022.
Germany was next with 1.3 million (13.5% more) followed by France with almost one million (5.9% more).
The INE report highlighted the annual growth of tourists from the United States (27.4%), Switzerland (24.9%) and Ireland (14.7%).