Helping to save lives with 5G technology
Catalan authorities unveil prototype ambulance at MWC that can remotely connect with health specialists in an emergency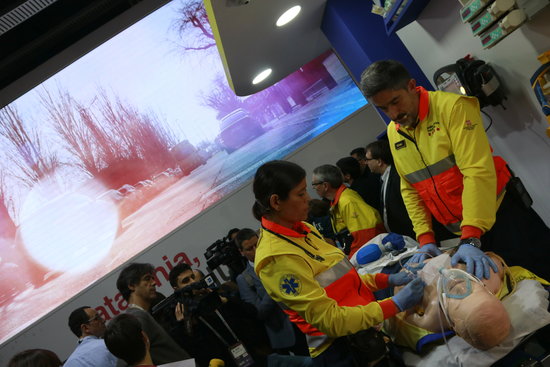 5G connectivity is a main focus of this year's Mobile World Congress (MWC), but few would probably associate the latest generation of mobile communications with ambulances.
Yet on the fair's opening day on Monday, the Catalan authorities presented a new prototype ambulance that uses 5G, allowing it to connect with health professionals at a distance.
The ambulance has three hi-res cameras that use the technology, with one of them installed inside so that the medics can call on the help of a specialist in real time should it be needed.
Even though Catalonia will have to wait until 2021 until 5G is widely available, the Catalan government is already aiming to turn the country into a hub for this new technology.
At the MWC on Monday for the unveiling of the ambulance were president Quim Torra; digital policy minister Jordi Puigneró, and health minister Alba Vergés.