Government offers vouchers of up to €150 for trips around Catalonia made by April
Over 250 travel agencies sign up for the 'Estalviatge' campaign to encourage local tourism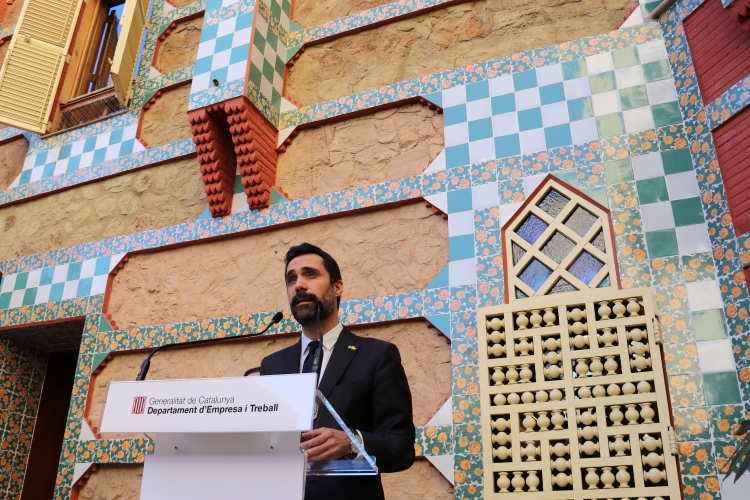 The Catalan government will offer vouchers of up to €150 to locals traveling across Catalonia before the end of April. The idea is to "encourage tourism through the territory before and after Easter," the business and labor ministry announced on Friday.
The campaign has a budget of €1.5 million and expects around 10,000 bookings. Travel agencies will be the biggest benefactors as these experiences can only be booked via one of the so far 250 companies signed up.
Catalans and those with NIE cards interested in the discount will be able to request it online from February 28. Then, they will have five days to go to any of the agencies to complete the booking.
If the voucher has not been used after those five days, it will be automatically assigned to someone else.
"With the campaign, we want to expand the tourism season as well as the seasonal jobs and boost the sector's economic activity," business and labor minister Roger Torrent said during a press conference given in the first design of famous architect Antoni Gaudí, Casa Vicens.
The vouchers will only be valid if the user books at least one night's accommodation in Catalonia combined with another activity such as transport, renting a vehicle, visiting a museum or doing a guided tour.
The combination will allow different activities "to interact and to find synergies," Torrent said.
Vouchers will allow users to deduct 50% of their trip up to €150. If the overall cost is €200, the Catalan government will reimburse €100. However, if the booking costs €400, the resident will receive €150.
In 2021, Catalans' Easter holidays within Catalonia represented 1.1 million overnight stays, 50% less than 2019 when the number reached 2.3 million. In 2020, Catalonia was under strict lockdown.