'Gas bill has climbed from €300,000 to €1.5m': businesses struggle with rising energy costs
Experts estimate that electricity may be even more expensive this summer, a season with little rain or wind in Catalonia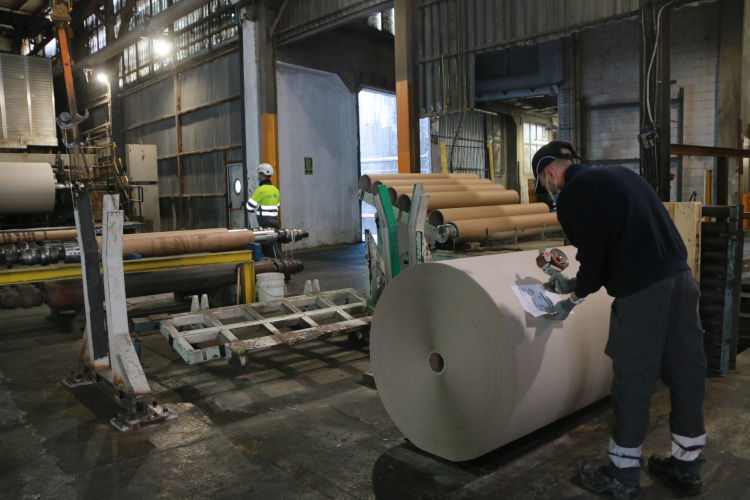 Along with the incoming wave of refugees, one of the most noticeable side effects of the Ukraine war in Catalonia is the rising energy costs, which were already high before the conflict broke out.
Gas stations are offering their products at record high levels, natural gas is also very expensive and the electricity prices are out of control. One MWh cost on average €544 on Tuesday, an all-time high and double the cost just before the eastern European war began – the hourly peak of Tuesday was €700/MWh, over ten times more than exactly a year ago.
Businesses in Catalonia are feeling the effects of this volatility, and some factories have even temporarily stopped production, or adjusted timetables to avoid the most expensive parts of the day.
Iron and steel, chemical and paper industries are the ones bearing the brunt of the current situation.
Business association Pimec estimated that up to 320,000 jobs are at risk due to the rising prices of energy.
Impact on metal and automotive industry
Decolletatge Farrés, specialized in turning steel, brass and aluminum, has halted their production for the past three days.
Representatives for the company headquartered in Canovelles, Vallès Oriental county in Barcelona's metropolitan area, it is "not viable" to continue the production given that they now pay five times the price they used to pay for electricity.
Pieces like those manufactured at Decolletatge Farrés end in the automotive industry, which may now raise prices of vehicles.
Other steel companies, such as Celsa, is deliberately avoiding the production in the times of the day when electricity is more expensive – in their case, they have noticed an increase in the demand, due to the fact that many factories in the sector are near the locations where Ukraine war is taking place.
Price of cardboard doubles
Cardboard manufacturer Iberboard is in a similar position. "These disruptive prices are shattering the market, because it is not capable of absorbing them, says its director general, Alejandro Guinda.
"Our gas bill has climbed from €300,000 in January 2021, to €1,500,000 in January 2022," he added. The costs of energy for his company are usually around €9 million, but they fear they may skyrocket to €30 to €45 million this year. "This is unmanageable for any company," Guinda argued talking to the Catalan News Agency (ACN).
So far, the 5,000 tons of cardboard they produce in their Alcover plant, in western Alt Camp county, have seen their price doubled.
"Certain products are cheaper when imported from the US than being manufactured in Europe," he also said, hoping for political leaders to make decisions to ease the situation and improve the conditions of temporary layoffs.
Electricity possibly at 1,000 MWh
Also talking to the Catalan News Agency, experts say that prices may further increase in the coming months, especially in summer.
"In summer we get little rain, it is not windy at all, and we have a big demand of air-conditioning. Electricity may exceed 1,000 MWh," said José Enrique Vázquez, president of Grup de Gestors Energètics group within the sector.
For him, this situation will have "serious consequences" for both small and medium businesses, and also for the public.