Fewer flights and no taxis – Barcelona affected by strikes
Wednesday and Thursday set to be complicated days for travelers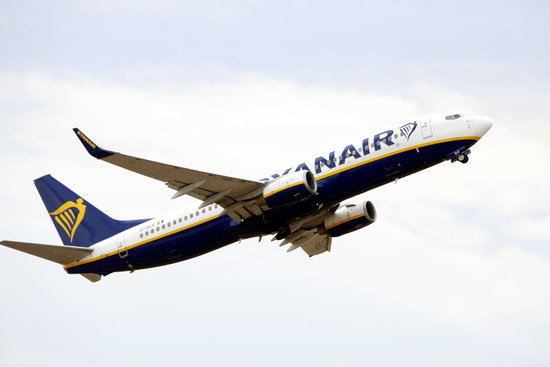 Two strikes are affecting Catalonia today and on Thursday: one by Ryanair pilots and cabin crew, and one by Barcelona's taxi drivers.
Passengers flying out of Barcelona, Girona and Reus airports might be affected by cancellations from Ryanair. The airline insists all affected travelers have already been relocated to other flights or been given their money back. Minimum services set by the government state that 59% of national and international flights should go ahead, and all of those to and from islands, such as Mallorca, Menorca or the Canary Islands.
According to the unions, the strike is to protest the "poor working conditions" of Ryanair workers. Up to 75% of the staff are on temporary contracts based on Irish legislation, and only get paid for the hours spent flying, which according to the unions means they are suffering from "huge employment instability." Ryanair CEO, Michael O'Leary, criticized the strike, calling it "unnecessary" and warning that it could lead to job cuts.
Meanwhile, taxi drivers in Barcelona have called a 48-hour stoppage to protest against Uber and Cabify. There are no taxis going from the city center to the airport, or the other way around, although there are alternative options, such as the Aerobus, trains or metro. Taxi drivers have warned that their strike could go beyond Thursday and affects only airport services.
Good news, though, is that a third strike planned by Iberia ground staff for Friday and Saturday was called off on Tuesday evening after long negotiations.