Euro reaches parity with US dollar for first time in 20 years
Ukraine war fueled inflation crisis pushes European currency lowest level in decades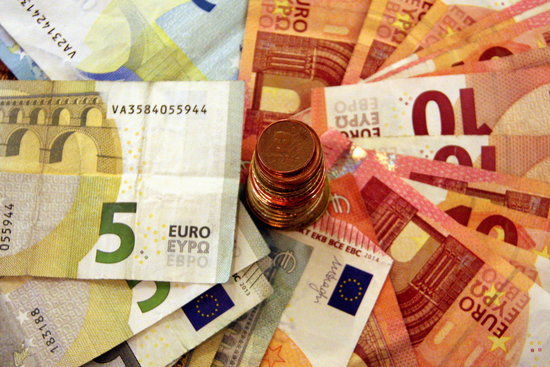 The euro reached parity with the US dollar on Tuesday after dropping to its lowest level since December 2002. Largely due to the inflation crisis caused by the war in Ukraine, the euro sunk to just $1.0001 during the day but later rose to $1.0042 in afternoon trading.
The euro's value has been plunging for months due to the conflict in eastern Europe, but only after Russia announced on Monday it would halt supplying gas to Germany via the Nord Stream 1 pipeline, did the euro crash.
The drop was also spurred by the 1.75% increase in the dollar's interest rate proposed by the US Federal Reserve. A similar action is yet to take place in Europe, but on July 21, when the European Central Bank (ECB) will increase the interest rate for the first time in 11 years.
Tourists traveling to Catalonia from the US will welcome the near-parity as prices will be the cheapest for them in decades. The figure shows a huge difference from the one recorded on April 18, 2008, when the exchange rate was at $1.57.
The last time the euro fell below the US dollar was in November 2002, when its value was $0.99.
The problem for Catalans will not only be an increase in prices when traveling to the US but also in their daily lives.
The vast majority of wholesale goods such as gas and petrol are paid in US dollars, meaning that Europeans will now pay more for the same amount of supplies.
Euro's 20th anniversary
January 1 marked the 20th anniversary of the euro. Since then, Catalonia has been using the same currency as the vast majority of European Union countries, but this came at a price.
Decades after switching from the peseta, a Spanish coin with a Catalan name, some older residents still count in pesetas despite the euro being fully integrated.
Listen to our Filling the Sink podcast episode published on December 31, 2021 to learn more about it.