Costa Daurada aims at tourists looking for more than sun and sand
Local tourism agency launches campaign to promote area's alternative attractions such as golf, wine tourism and cycling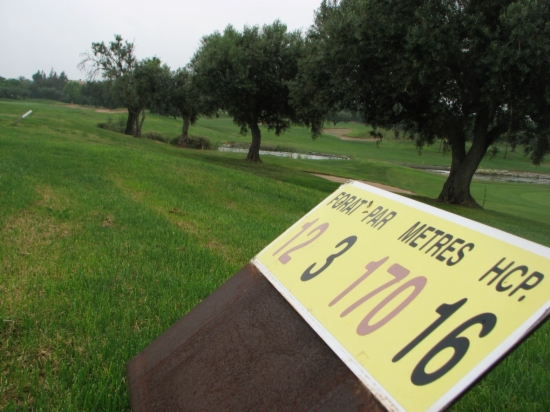 Every year, millions of holidaymakers come to Catalonia looking for sun, sea and sand. Yet, the country has plenty more to offer visitors, and so the tourism agency for Costa Daurada, the stretch of coast south of Barcelona, has renewed its campaign focusing on alternative tourist attractions.
The promotional campaign showcases other types of tourism in the area that are less well-known, such as golf, wine tourism, cycling and business tourism. Although the campaign to sell other aspects of the area's tourist offer has been running for three years, it has now received a boost of almost 40,000 euros.
While the Costa Daurada tourism agency continues to see the traditional family beach holiday as "essential," this campaign aims to help with the agency's ongoing objective of encouraging foreign tourism in the off-season, in order to keep holidaymakers coming to the area all year round.
The number of visitors to Costa Daurada went down slightly this summer, although last summer was record year. "Perhaps this year we were a little under, but only a little, and not as as much as some predicted," said the head of the tourism agency, Martí Carnicer, who added that the final figures will not be out until the end of the month.
Heritage and gastronomy
The renewed campaign has been launched under the slogan, 'Costa Daurada, captura el moment' (Costa Daurada, seize the moment). The images used for the campaign focus on aspects such as heritage and gastronomy, and feature destinations such as the Sant Salvador beach, the woods of Vimbodí i Poblet, and the Roman amphitheater in Tarragona.
Vineyards in Gratallops, a road popular with cyclists from Vilaplana to La Mussara, Tamarit castle and the Lumine golf club are other destinations featured. According to the agency, the campaign is particularly aimed at people between 40 and 50 from northern Europe, as well as groups of friends between 30 and 45 attracted by wine tourism.
"The key is diversification and having other types of products that mean the destination is available for longer and that the hotels stay open in February or November for clients that do things other than the usual family tourism on the coast," said the agency's technical director, Marta Farrero.
The relaunch of the publicity campaign to diversify the Costa Daurada brand and promote specialised forms of tourism cost some 38,720 euros and was created by the Barcelona firm, V3rtice.