'Cautious optimism' for seaside tourism sector as Covid-19 cases skyrocket
Industry faces few last-minute cancellations and seeks to attract foreign visitors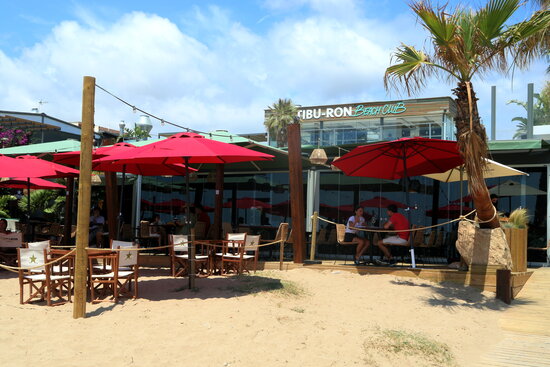 Fran Dubón, at the head of the coastal town of Sitges' Hotel Sunway, says he views the summer with "very cautious optimism" given the most recent surge in coronavirus cases.
Dubón is not alone in this regard — while many who make a living in Catalonia's seaside tourism industry expect a better summer than 2020, the threat of Covid-19 and frequently changing restrictions is ever-present.
A year ago, Hotel Sunway was at 60 to 70% occupancy, while now it is almost at 90% thanks to few cancellations, shorter trips, and last-minute reservations from local visitors. This, however, could change if new health and safety measures are required.
"We were surprised they let the nightlife sector reopen the way they did," says Juan Manuel Lema, who manages Castelldefels' famed Tibu-Ron Beach Club, where the dancefloor has been turned into an indoor dining hall.
Their strategy has been to focus on day-time activities rather than nighttime fun to stay open, although Lema worries new restrictions may harm his business: "Every change implies a significant financial effort for us."
Up the coast in the northern Girona area business prospects are also looking "good." Marina Figueras of the Girona Area Hotels Federation believes it can be a "good summer" if restrictions "improve" or remain the same.
But according to her, communication is key to attracting foreign visitors once again, despite worrisome pandemic indicators. "We need a good advertising campaign," Figueras insisted. "We should not only be sending out negative messages."
Similarly, in the southern coastal town of Salou, Albert Canadell of Hotel Blaumar stresses that although some countries have advised against travel to Catalonia, "safety protocols" are being followed.