Catalonia welcomed 703,849 tourists in March, 722% more than in 2021
Still far from pre-pandemic figures as 1,276,644 visitors came in 2019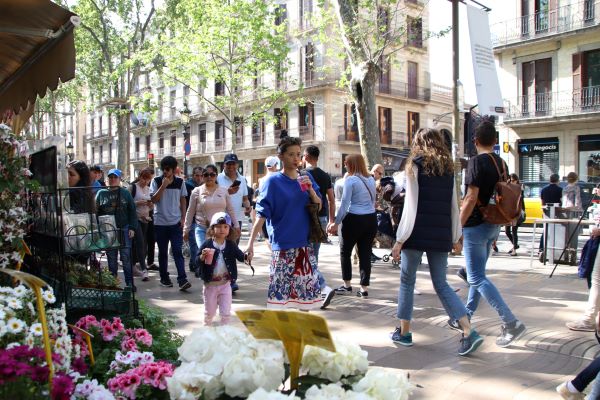 Catalonia, the second-most popular destination in Spain after the Canary Islands, welcomed 703,849 tourists in March, 722% more than the same month in 2021.
Despite this remarkable year-on-year growth, there were still significantly fewer international visitors than before the pandemic hit: 1,276,644 people traveled to Catalonia in March 2019.
According to Spain's Statistics Institute (INE), slightly over a fifth of all tourists were French, while 19.5% were from other parts of Europe.
€733m, or €1,042 per visitor
All in all, tourists spent €733m in Catalonia in March, 970% more than the same month a year earlier.
Tourists spent an average of €1,042 each – more than March 2019's €967 average. Per day, the figure stands and €191 per person, 38.3% more than three years earlier.
The length of trips is also up: 5.4 days this year compared to the 4.9 in 2019.