Catalonia strengthens commercial ties with Uruguay
"We will be strong allies" stresses foreign minister Alfred Bosch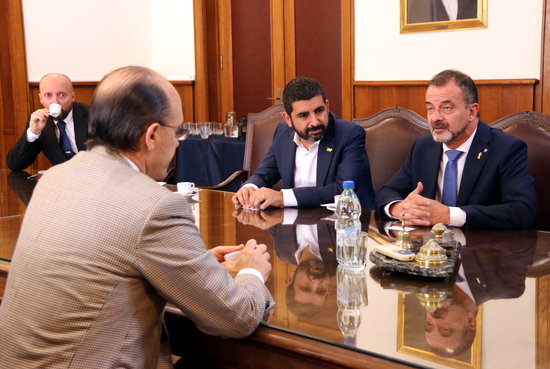 The Catalan foreign minister, Alfred Bosch, has reflected positively after his first day of meetings in Uruguay. He has flown out as the Catalan Government seeks to strengthen its commercial relations with the South American nation.
Bosch has expressed his conviction that "Catalonia and Uruguay will be strong allies". He regards it as "a country of reference", highlighting its ability to maintain its economic and political independence given that it is surrounded by its powerful neighbours.
The meeting was also attended by Minister of Labor, Social Affairs and Families Chakir El Homrani and Vice President of the Barcelona Chamber of Commerce Pere Barrios, who himself said that Uruguay is a country that Catalan companies must explore.
They met with president of the Chamber of Commerce of Uruguay, Julio César Lestido, who described Catalonia as a "fundamental" territory for Uruguayan business.
Bosch will have several more meetings throughout the week in an attempt to tighten the commercial bond between the two nations.
New accord put in place
It is also an opportunity to evaluate the implications of the Strategic Partnership Accord between Mercosur and the European Union. The agreement offers economic opportunities for both nations, in which Catalan exports to Uruguay, primarily machinery, may increase through the implementation of the Accord.