Catalonia attracted €6.4 billion in foreign investment in 2022, business minister says
Roger Torrent announces "record" figures are 50% higher than 2021's investment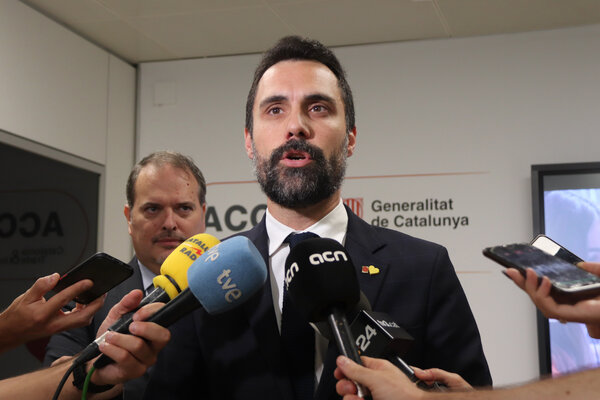 Catalonia attracted €6.4 billion in foreign investment in 2022, business minister Roger Torrent announced on Thursday.
The sum is a new record, according to the minister, who added that the level of investment was 50% higher than 2021's figures.
Torrent took the data from 'fDi Markets' from the Financial Times group. He explained that there are 229 projects across Catalonia that have generated an estimated 19,500 jobs.
Compared to the previous five-year period, investments have increased by 29%, Torrent added, and 82% more jobs have been created.
Torrent highlighted the positive data, saying they are "investments with projects linked to the productive economy, are of high quality and are stable."
However, he said the data is good "in contrast to" the Spanish ministry's data, which "paints a totally biased scenario."
According to the business minister, the Spanish government's data do not take into account factors such as "the capitalization effect" and adds operations of a financial nature.