Catalan hockey store launches sportswear made from plastic recovered from Mediterranean
Eurecat Technology Center develops innovative fabric in collaboration with Flick Hockey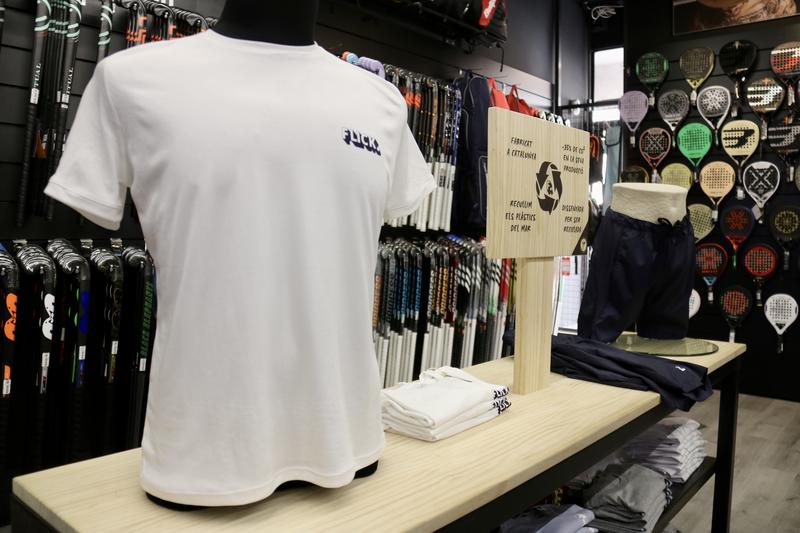 Catalan sports store Flick Hockey has teamed up with the Eurecat Technology Center to give a new lease of life to the plastic waste that ends up in the Mediterranean Sea.
Their collaboration – together with the Seaquel Initiative – allows debris collected when fishing to be converted into high-quality technical clothing, following a process of sorting, conversion, manufacturing and final production.
Plastic is sent to a plant in Galicia where useful material is isolated, "mainly polyester and polypropylene" remaining, explains Francesc Mañosa, a researcher at Eurecat's functional fabrics unit.
"From there it goes to a plant in Girona, where it is turned into a plastic yarn which can be worked on at the textile level," Mañosa says.
Once that material is obtained, it goes to Terrassa, where the fabrics are made. They are then sent to a Eurecat operational facility in Canet de Mar, where the final products are produced: a range of light, resistant and cool shorts and T-shirts suitable for sports and exercise.
Sport and sustainability
The idea for the clothing arose in 2012, when the manager of Flick Hockey, Jordi Carrera, learned that a friend of his had created a collection of glasses frames made from plastic recovered from the sea.
That motivated him to think of a similar idea that combined sport and sustainability, which eventually resulted in the collaboration with Eurecat and the final result, shorts and a unisex top.
"It is a bit of common sense, of how things should be done - our environmental footprint is minimal, with 35% less than other types of clothing," Carrera says, adding, "you get a good product, comfortable and suited to your needs."