Catalan exports plummet by 40% in April due to Covid-19
International sales in first four months of 2020 down 12.9% on last year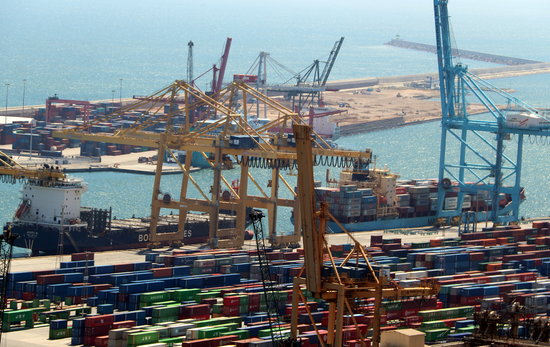 The Catalan exports plummeted by 40.3% in April due to Covid-19, continuing the downwards trend that began in March, with a 13.2% drop.
The health emergency has had a direct impact on Catalan exports, which had been on the rise for the past nine consecutive years, reaching an all-time high 73.8 billion euros in 2019.
In April, international sales were worth 3.84 billion euros, and the total of 2020 was 21.25 billion euros for the first four months of the year, which means 12.9% less than the same period last year.
April 2020 was the worst month in exports since August 2011, and the worst April since 2010.
Catalonia shares the same trend with Spain as a whole, which suffered a 39.3% drop in exports in April and 12.4% in the first four months of the year.
As usual, chemical products accounted for the biggest share of the exports (40.1%), although it went down by 11.5%. Capital goods (13.7% of total) dropped by 48.6%, with food, drinks and tobacco (21.6%) coming third after growing 3.8%.
In February, when the outbreak of Covid-19 began in Europe, exports rose by 2.1% in Catalonia.