Bumper cultural weekend: Vic Medieval Market attracts 300,000 and 163,000 attend Manga Barcelona
Almost 100,000 visit tiny village of Espinelves to check out its famous Christmas tree fair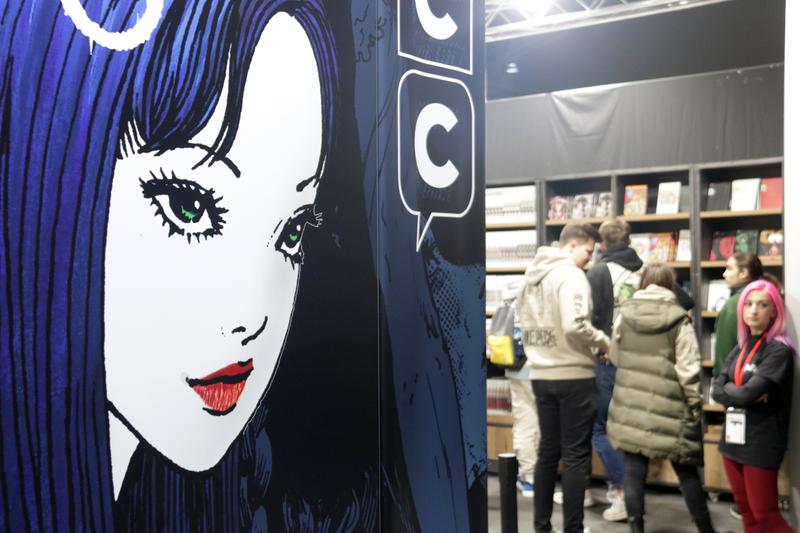 There was no shortage of things to do in Catalonia this weekend, from experiencing life as it was in the Middle Ages, or dressing up as your favorite anime character, to finding the perfect Christmas tree.
Organizers of Vic Medieval Market, Manga Barcelona and Espinelves Christmas tree market were more than satisfied on Monday morning with the bumper visitor numbers attending their respective events.
Medieval streets of Vic
Almost 300,000 people visited the Vic Medieval Market, which was held between Thursday and Sunday in central Catalonia.
They were able to browse for crafts, jewelery, cosmetics and clothes – plus, of course, food and drink – all among "the natural decor, the medieval streets of Vic," as local councilor Bet Piella told the Catalan News Agency (ACN).
The 380 stallholders made "very good sales," Piella said, while the economic impact of the Medieval Market in Vic is around €5m.
It is not just about the one weekend the fair is on, she pointed out, because "many visitors discover Vic and are sure to become future tourists of the city."
The council estimates that 60% of those attending the Medieval Market come from the province of Barcelona and that 35% are new visitors, a group that is of particular interest to the council: "We want more visitors to come and discover Vic during the Middle Ages."
Stallholders and artisans came mainly from Catalonia, but also from other parts of Spain, as well as France and Portugal.
This year's attendance of 300,000 is comparable to last year's, despite the rain forcing some outdoor activities to be canceled.
Christmas tree market
Just 20km from Vic, in the village of Espinelves, the 41st edition of Catalonia's most famous Christmas tree market also finished up on Sunday, after nine "successful" days, local councilor Jordi Geli explained to the Catalan News Agency (ACN).
Geli estimates that there were "definitely" more than 80,000 visitors, "approaching" 100,000, mainly from Catalonia, but also from the neighboring region of Valencia as well as Andorra and France.
With two bank holidays on Tuesday and Thursday, it was "almost as if it were a holiday" on Monday, Wednesday and Friday too, Geli said.
He estimates that "between 4,000 and 5,000" Christmas trees were sold, costing between €10 and €60.
Manga Barcelona: record crowds and "a great success"
The 28th Manga Barcelona surpassed the goal it had set itself: with this year's 163,000 visitors, it bettered the record attendance of 152,000 set in 2019.
The 2022 edition was "a great success" Manga Barcelona director, Meritxell Puig, told the Catalan News Agency (ACN).
She said the decision to move venue had paid off, from Fira Barcelona's Montjuïc site to a larger space – 82,000 square meters – at Gran Via. The number of exhibitors was up by 6% on 2021.
Visitors were more than pleased with the new venue, Puig said, and the new dates, with the fair running from the bank holiday on Thursday, December 8, until Sunday, with the changes set to continue in the future.
"We'll see everyone in December 2023 at Fira Gran Via, while Comic Barcelona will follow in Montjuïc."
The return of Japanese authors after the pandemic was also very welcome. "It's been a great challenge because in Japan people still are not traveling a lot," she said.
Manga and anime in Catalan
On Saturday, Planeta Cómic announced that it will start publishing some of its most popular titles in Catalan in 2023, including 'One Piece', 'Ranma1/2' and 'Haikyu'.
"We are very happy that publishers such as Planeta Cómic and Norma Editorial, among others, are publishing in Catalan," Puig said.