BBVA and Banc Sabadell talks fail, merger ruled out
Disagreements over split of shares prevent formation of Spain's second largest lender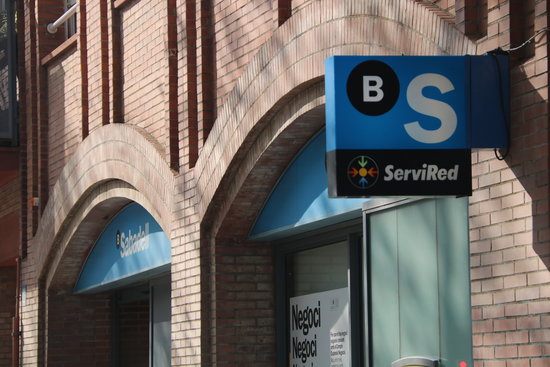 Talks over a merger between BBVA and Banc Sabadell have failed, so both financial institutions will not join forces and create what would have been Spain's second largest lender.
On Friday morning, both banks officially informed of their disagreement to the National Securities Market Commission (CNMV), the body responsible for the supervision and inspection of Spanish securities markets and the activity of all those involved in them.
Banc Sabadell was founded in the namesake city in 1881, but moved its headquarters outside Catalonia during the 2017 independence push, reportedly under pressure from Spain's conservative government of the time.
Its management board decided to reject a deal after "a disagreement over a potential exchange ratio of both firm's shares."
On Friday, Banc Sabadell's shares plummeted by 12% (at midday) after the news was released, with the value of each share at €0.35 – far from €0.45, the value when merger talks were announced, and moving closer toward the company's all-time rock bottom value of €0.25 seen last October 29.
Meanwhile, BBVA's shares were 2.44% up (at midday), with each of them at €3.86.
Caixabank and Bankia finalizing merger
If the merger between BBVA and Banc Sabadell had gone ahead, the resulting entity would be the second largest in Spain, with joint assets of approximately €600 billion.
The first one will be Caixabank, also with Catalan origins but moving out after the 2017 political events, after its expected acquisition of state-owned lender Bankia.
In this case, both entities did seal a deal, but its confirmation is pending several legal procedures and a key step: the go-ahead of their shareholders' meetings – that of 'La Caixa' will meet in Valencia on December 2 at 11 am, and if the quorum was not reached, it would meet in the same place and time on December 3.
Bankia's shareholders will gather in the same city on December 1 at noon, and in the event, a quorum was not reached, also in Valencia at 12 pm on December 2.