Barcelona's B-Travel tourism fair this weekend to showcase 30 international destinations
Over 30,000 expected at event that will offer discounts, food, and music for those planning their next trip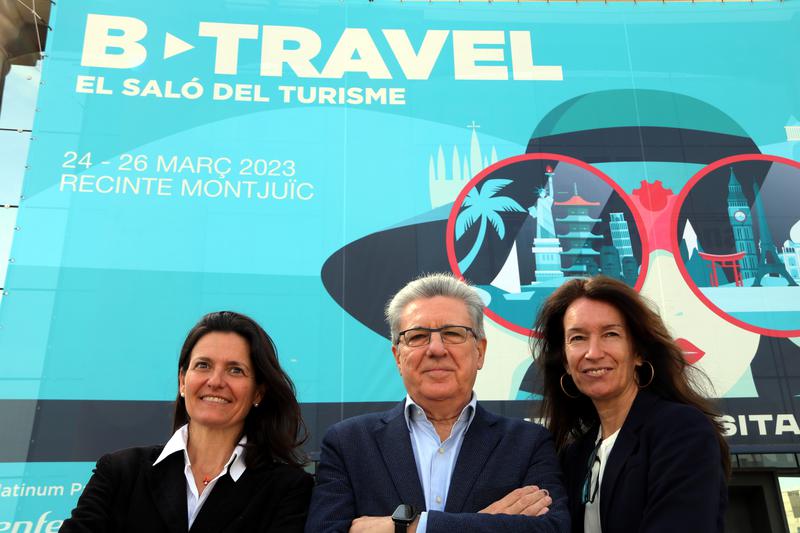 Everything is ready for B-Travel, a tourism event for final customers that will take place from this Friday to Sunday at Barcelona's Fira Montjuïc exhibition center aiming to attract over 30,000 attendees.
Around 120 exhibitors, 35 tourist agencies, and over 30 international destinations will do their best to persuade holiday-goers to choose them this summer.
Visitors will also be able to check out exhibitor discounts, with the venue providing food, cinema, and music.
There will be tapas from all over the world and burgers, as well as Catalan wine and beer tasting and pairing and beer pouring workshops.
"The sector needs to clearly focus on digitalization and sustainability, which allows for higher quality tourism," said the event's president, Martí Sarrate, on Tuesday during the presentation of B-Travel. He also said the way forward is booking holidays not only in the summer so that the sector has more "economic stability."
Destinations in Europe, America, Asia and Africa
Major local travel agencies such as El Corte Inglés and RACC Travel will have a stand. They will offer personalized trips to countries such as France, Chile, Ethiopia, Estonia, Indonesia, India, Iceland, Mexico, Norway, and Vietnam.
Cruise operators including MSC Creuers and Celebrity Cruises will also be present, along with the Catalan Tourism Board and other organizations from the Split and Dalmatia County in Croatia, Estonia, Ceará state in Brazil, Argentina, Portugal, and Perpignan, among others.
Accommodation, camping, technology, and education companies will also be present.
The current edition of B-Travel includes 10% more stands than last year – indeed, the sector is hopeful for this summer after the "disastrous" 2020 and 2021 seasons.
"It was about time that we returned to normal," said Sarrate.