Barcelona threatens to fine 2,577 illegal tourist apartments on Airbnb
Local authority calls on rental platform to remove unlicensed properties from its website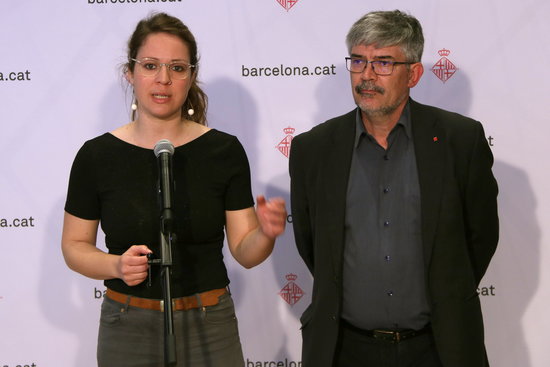 Barcelona city council could fine up to 2,577 illegal tourist apartments currently advertised on the website of the Airbnb rental platform. The councilor in charge of urbanism, Janet Sanz, has submitted the list of the illegal apartments to the company so that they can take them down in the next few days. Airbnb has already committed to evaluate the situation of these 2,577 apartments and, in a statement, it stated that it has already removed 2,500 accommodation places.
If the firm does not remove the illegal apartments from its website, the local authority will begin proceedings to fine Airbnb according to the Catalan government regulations. Yet, Sanz said the firm is willing to "comply with Catalan law" and announced that she will meet with Airbnb next week to put forward a proposal to avoid illegal apartments appearing the platform's website.
According to the council, the number of unlicensed flats in the city has been reduced from around 6,000 to about 3,000 in recent months -which includes the 2,577- leaving some 9,600 licensed apartments.