Barcelona introduces 'Amazon tax' on delivery companies
City council expects to collect €2.6 million from 26 companies when charge comes into force in March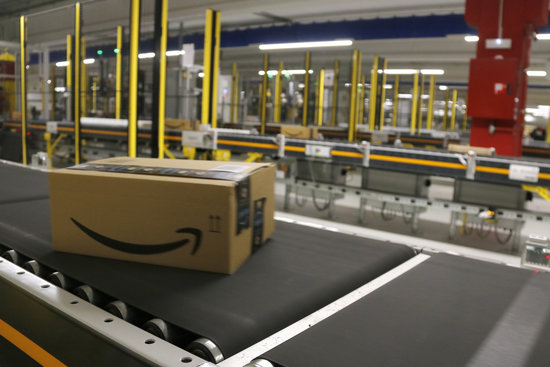 The Barcelona City Council will charge a fee to companies that use public space to deliver products purchased online.
The fee will only affect firms that have an annual revenue of more than €1 million in the city, of which there are 26 operating in the city that exceed that turnover, including Amazon. Five such companies account for 62% of the deliveries that will be charged with this new fee.
After the city council reached a deal with ERC councilors, it's expected that the measure will be ultimately voted on in February before coming into force in March.
The fee is aimed at charging companies that use public space to deliver to homes. "This world and this city cannot cope with receiving a 300g parcel to your home brought by a 1.5-tonne vehicle," councilor Jordi Martí explained at a press conference introducing the charge on Friday. The council views delivery companies as another source of congestion and pollution on roads.
Collection points will be excluded from the initiative, meaning the companies will not have to pay the fee if the delivery is made to an authorized collection point instead of the recipient's home. To facilitate this, the city council will create a municipal register of collection points that will be updated annually.
The fee will also not apply to small and independent delivery companies that have a fleet of vehicles delivering in the city, nor will it affect the delivery of products to businesses, such as food or drink products that a shop or restaurant will then sell or serve to customers.
Deputy mayor Jaume Collboni said that the initiative in a pioneering and innovative tax that has so far not been applied anywhere else in Europe. The aim of the charge is also to "avoid the dominance of some platforms" and "favor local trade."