Barcelona Games World beats attendance record with 138,000 visitors
Annual video games fair boasts 194 top exhibitors including industry giants like Nintendo, Xbox and Blizzard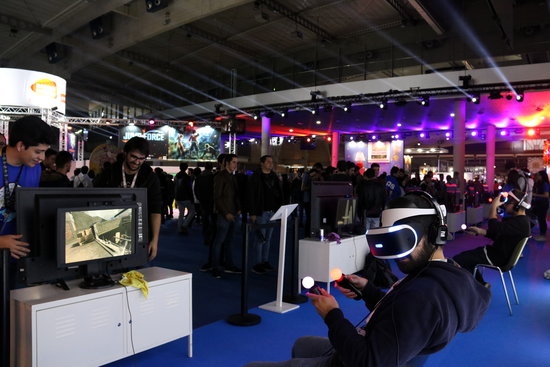 The annual video games fair, Barcelona Games World (BGW), has beaten its attendance record this year, attracting a total of 138,000 visitors over four days.
The fair organized by Fira de Barcelona in the Gran Via convention center welcomed 194 exhibitors, including giants of the video game world, such as Nintendo, Xbox, Riot Games and Blizzard.
Among the new video game titles drawing in the crowds were Kingdom Hearts III, Super Smash Bros Ultimate and Jump Force, Days Gone, while the fair also offered more than 80 video game related activities.
The director of the event, Josep Antoni Llopart, said that the fair "has overcome the challenge posed by a change of venue and dates," as previous editions were held in the first week of October in the Montjuïc venue.
Latest technology in XR Zone
Apart from allowing gamers a sneak peek at the latest titles, BGW also featured the most innovative part of the industry, with 1,500 square meters devoted to the XR Zone, focusing on such technologies as virtual reality, augmented reality and mixed reality.
The fair also acted as a platform aimed at promoting the games industry with the Co-Op Business Zone, a meeting place for some 125 developers and 119 investors and publicists.
E-sport tournaments were also a major attraction at the fair, with the 1,700 places to watch the Circuit Tempesta League of Legends event and the new Iberian Cup from the Professional Video Game League sold out.
Barcelona Mobile Challenge
The BGW also hosted the opening competitions of the Barcelona Mobile Challenge, which brought together thousands of amateur video gamers playing such mobile hits as Clash Royale, Hearthstone and Fortnite.
Nor did the fair leave out a tribute to video game classics of the past with the RetroBarcelona area, while also putting on game-themed concerts and cosplay contests that attracted video game fans all of ages and from all walks of life.
According to Llopart, the growth experienced by Barcelona Games World "obliges us to continue improving the event so as to provide the best game experience for gamers in 2019."