Barcelona airport already at over 95% of pre-pandemic activity
3.1 million passengers used facility in February, 58% more than in 2022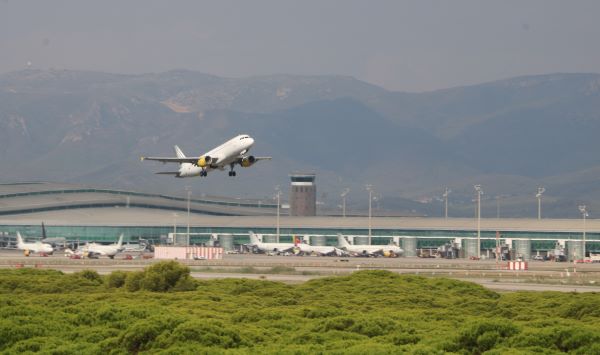 Activity at the Barcelona airport is already at over 95% of that seen before the pandemic.
According to data provided by Aena, the state-owned company that manages Spain's major airports, 3.13 million people departed from or landed in Barcelona in February – that is, 95.8% of the 3.26 million passengers registered in the second month of 2019.
This is the closest figure to those seen before Covid struck Catalonia as the facility continues to narrow the gap. The number of users has surged by 58% compared to February 2022.
Those traveling to and from international destinations grew by 67.7% year-on-year, with 2.2 million passengers, while those traveling within Spain surged by 38.4% in the same period.
The number of passengers at other major airports in Spain, including Madrid, Gran Canaria, Málaga, Tenerife and Palma, in Mallorca, is already higher than in February 2019.
As for the number of operations, Barcelona airport is 8.5% down compared to 4 years ago, with 20,764 takeoffs or landings.
The trend is not the same in Girona airport, in northern Catalonia, where 13,474 people departed or landed there last month. This is 39.2% less than four years ago and 17.8% less than in February 2022.
Reus, in southern Catalonia, had more passengers than in the second month of 2019 and almost triples the figure of the same period last year. Yet, the number of users stood at just 579.