Bakers expect to sell up to a million tortell de Reis cakes
Traditional Epiphany pastry 3% more expensive because of inflation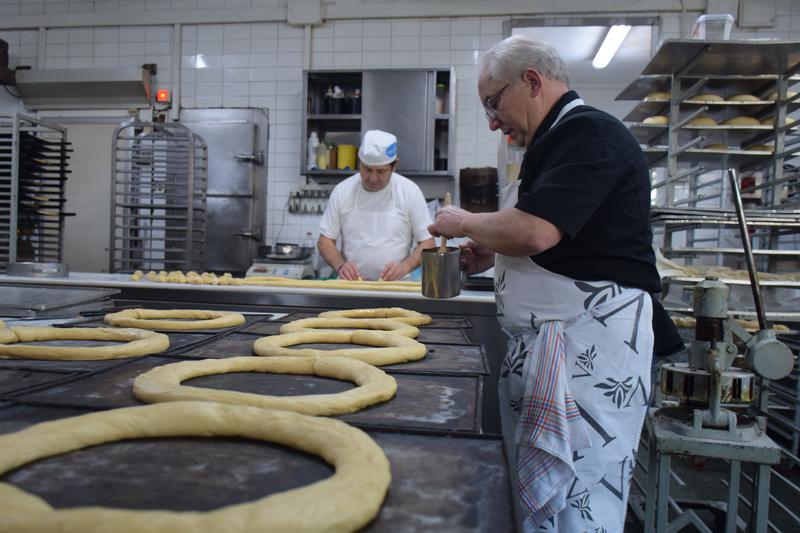 Catalan bakers expect to sell between 900,000 to a million traditional tortell de Reis cakes this year, around as many as in 2019.
These are "very good" figures, Antoni Bellart, the president of the Barcelona Bakers Guild told the Catalan News Agency (ACN) in a recent interview.
The typical dessert eaten on Epiphany across Catalonia will, however, be 3% more expensive this year than in 2022 due to inflation, but still far from the 12% increase that would be necessary to cover current costs.
"We're making a sacrifice because we do not want to lose our customers," Bellart said. "The holiday is celebrated every year for the little ones, despite any financial trouble."
Tortells with marzipan filling continue to be the most popular, followed by those with whipped cream and custard.
The president of the Barcelona Bakers Guild says that while in other years he and his fellow pastry chefs could get creative with more experimental tortells, this year's economic woes have made most of them stick to what they know will work.
Three Kings' Day tortell sales "help us make up for other times in the year we don't do as well," he said.
What is the tortell de Reis?
The tortell de Reis is a brioche-like ring-shaped cake that is eaten for dessert on January 6, Epiphany. It usually has a marzipan filling, although custard, cream, and even chocolate fillings can also be found.
Candied fruit and nuts decorate the top of the cake but hidden inside there are two more surprising ingredients to look out for – a king figurine, and a bean.
Whoever is lucky enough to find the miniature king in their slice of tortell is named king for the day and gets to wear their very own crown, albeit one made of paper or card.
As for the unlucky person that bites into the bean, tradition dictates that next year's cake is on them.